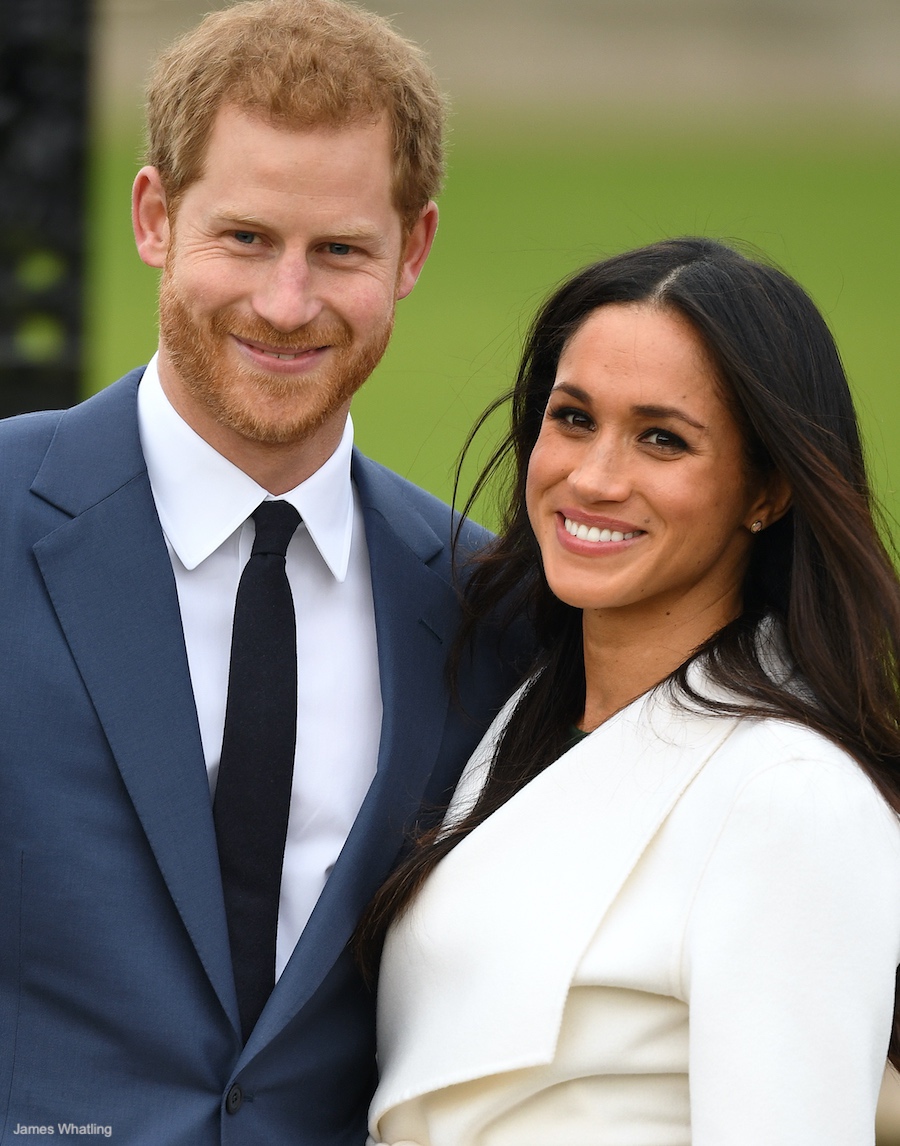 On the 27th November 2017, Prince Harry and Meghan Markle announced their engagement. The loved-up couple attended a photocall in the Sunken Gardens at Kensington Palace.
At the photocall, Meghan showed her stunning engagement ring to the assembled press pack.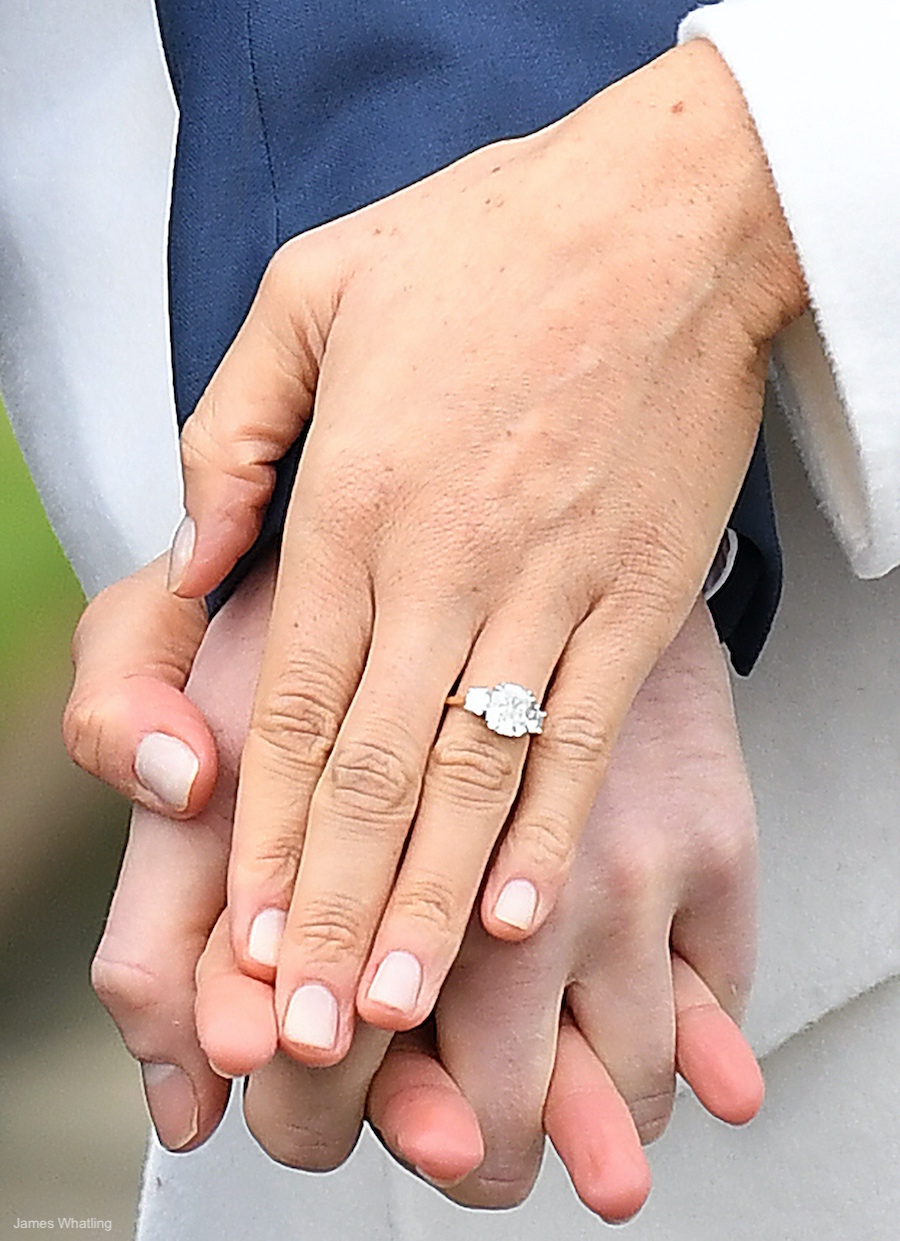 Designed by Prince Harry and made by court jewellers Cleave, the pretty ring features three diamonds.  The large centre stone is from Botswana, a place Harry loves and has visited numerous times and somewhere with personal significance to the couple.  (In the early days of their relationship, Meghan and Harry camped out under the stars in Botswana). The two outer diamonds are from Princess Diana's personal collection. The ring has a gold band, which is Meghan's favourite precious metal according to the Prince.
Meghan's outfit for the engagement announcement:
Meghan wrapped up warm in a white belted coat by Line the Label, a Canadian brand.  (You may be aware that Meghan lived in Toronto, Canada after landing a role in hit TV show Suits.  According to Hello! Magazine, she lived there for six years.)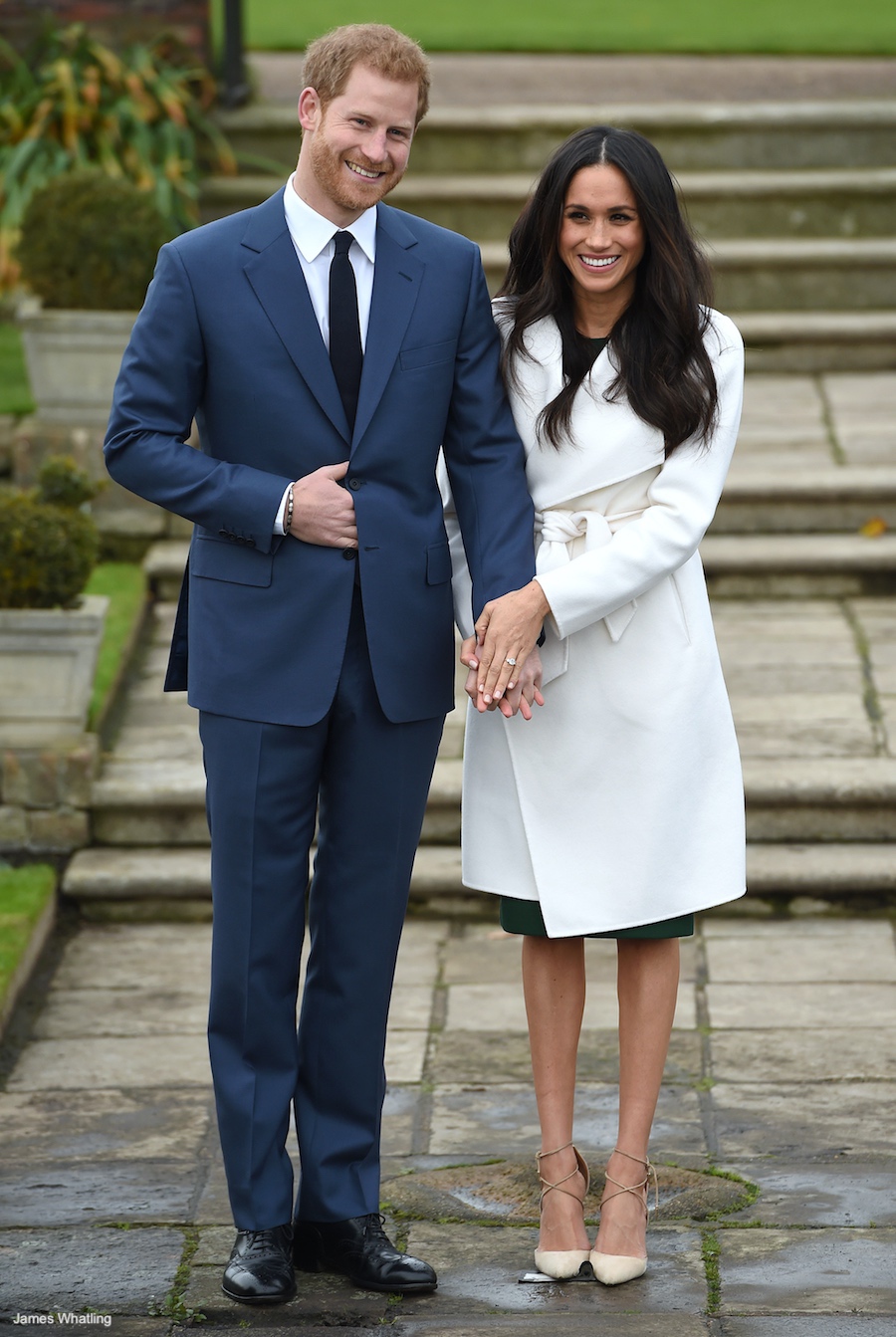 The coat quickly sold out, but Line the Label put another run into production.  At the time of writing (March 9th 2018), the coat can be purchased from: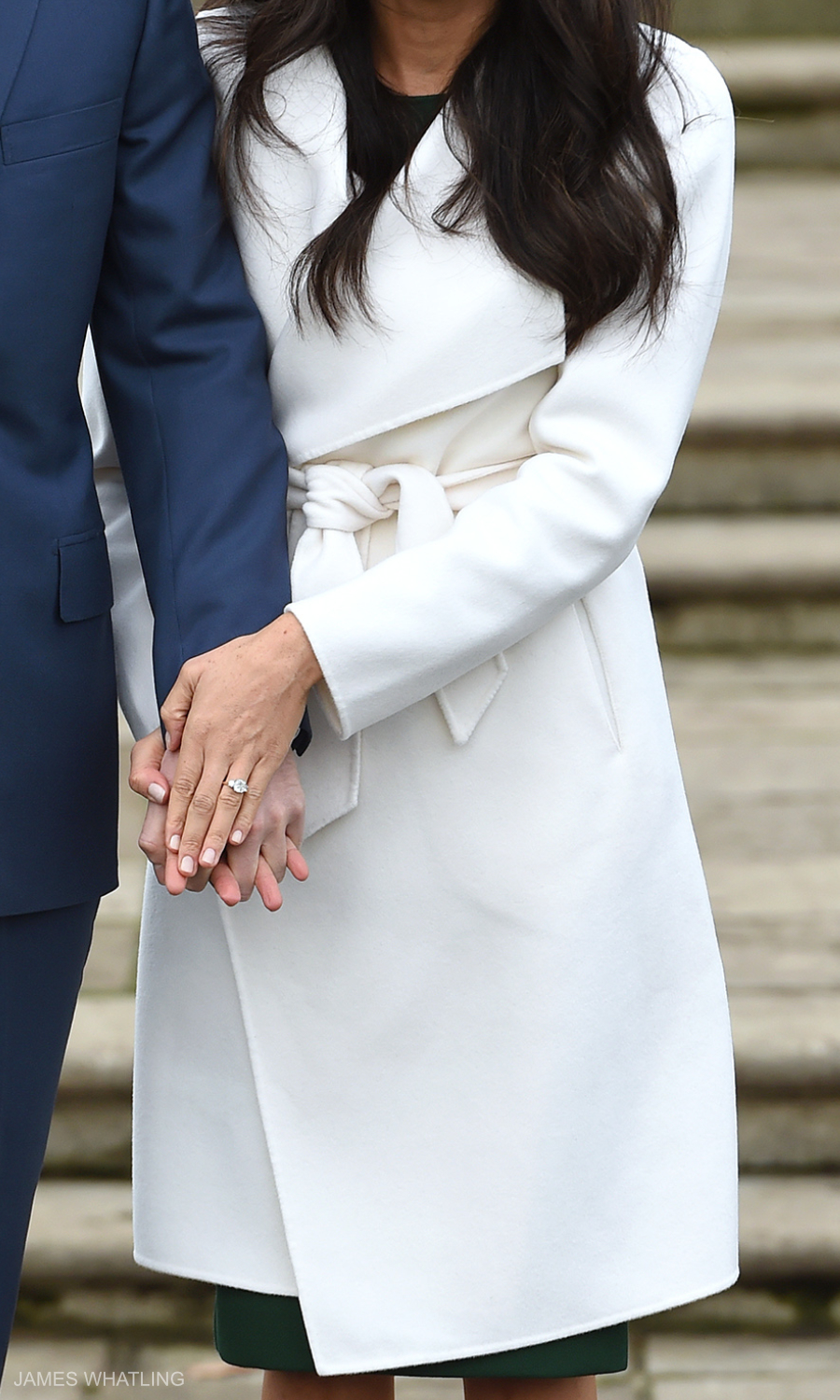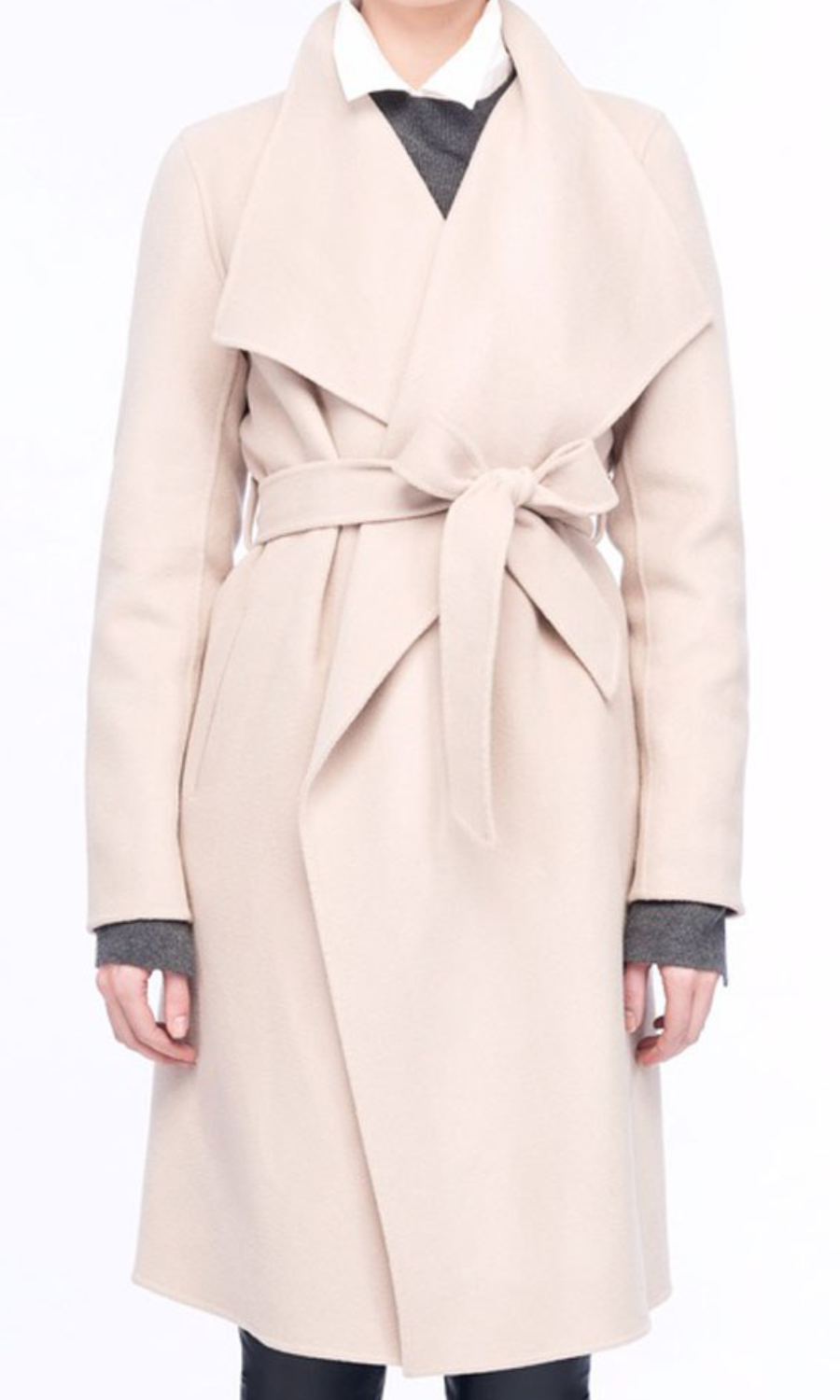 Line the Label have decided to rename the coat the "Meghan" in honour of the soon-to-be Royal.
We are incredibly honored that Meghan chose to wear a LINE coat to mark this very special occasion.  We know this particular coat is one of her favorite pieces so we have officially decided to name it the 'Meghan.' We are elated for Meghan and wish her a lifetime of happiness with Prince Harry.  via US Magazine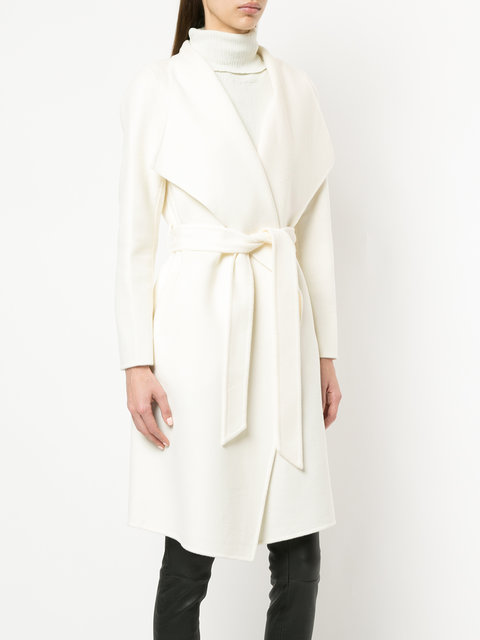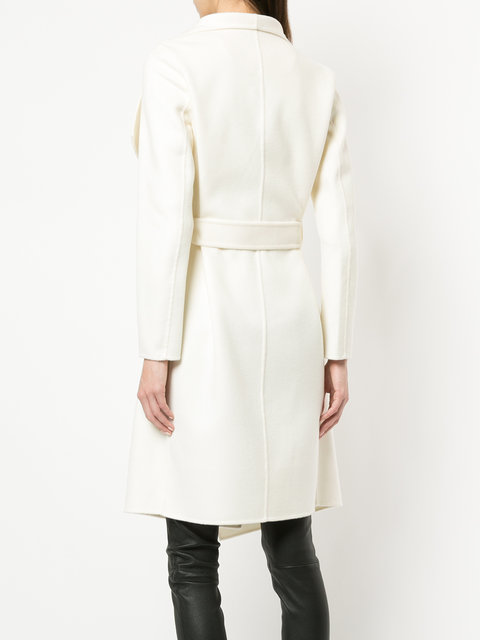 Underneath, Meghan wore a bottle green dress by Italian designer, P.A.R.O.S.H.  (Which we later saw in full detail as Meghan took off her coat for an interview with the BBC's Mishal Husain).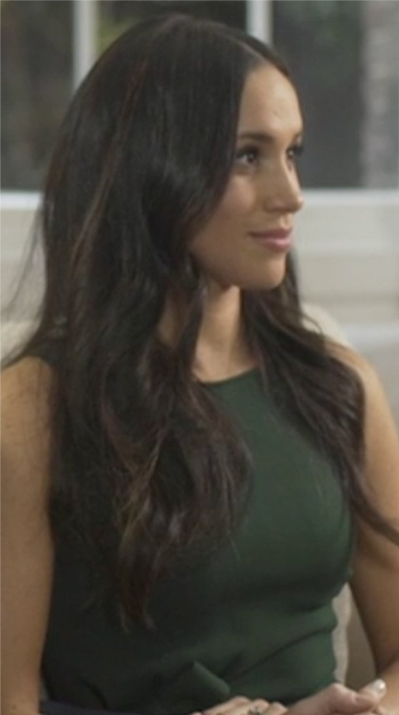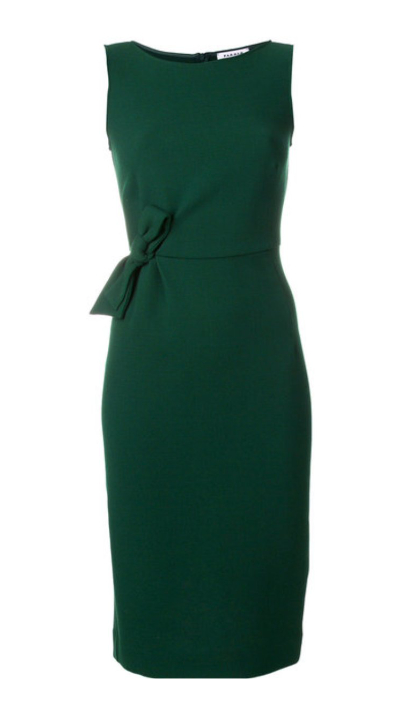 The sleeveless crew-neck dress is made from a double stretch wool crepe fabric.  It has a chic bow detail at the waist.  The dress is currently available to purchase from the P.A.R.O.S.H. website for €434 (with free delivery). Unfortunately, P.A.R.O.S.H. only ship to countries within Europe.  
If you're from outside of Europe, FARFETCH.com stock P.A.R.O.S.H. clothing.  They're stocking the "Meghan" dress in four colours for the 2018 spring/summer season.  green, blue, red and pink.  Click here to shop.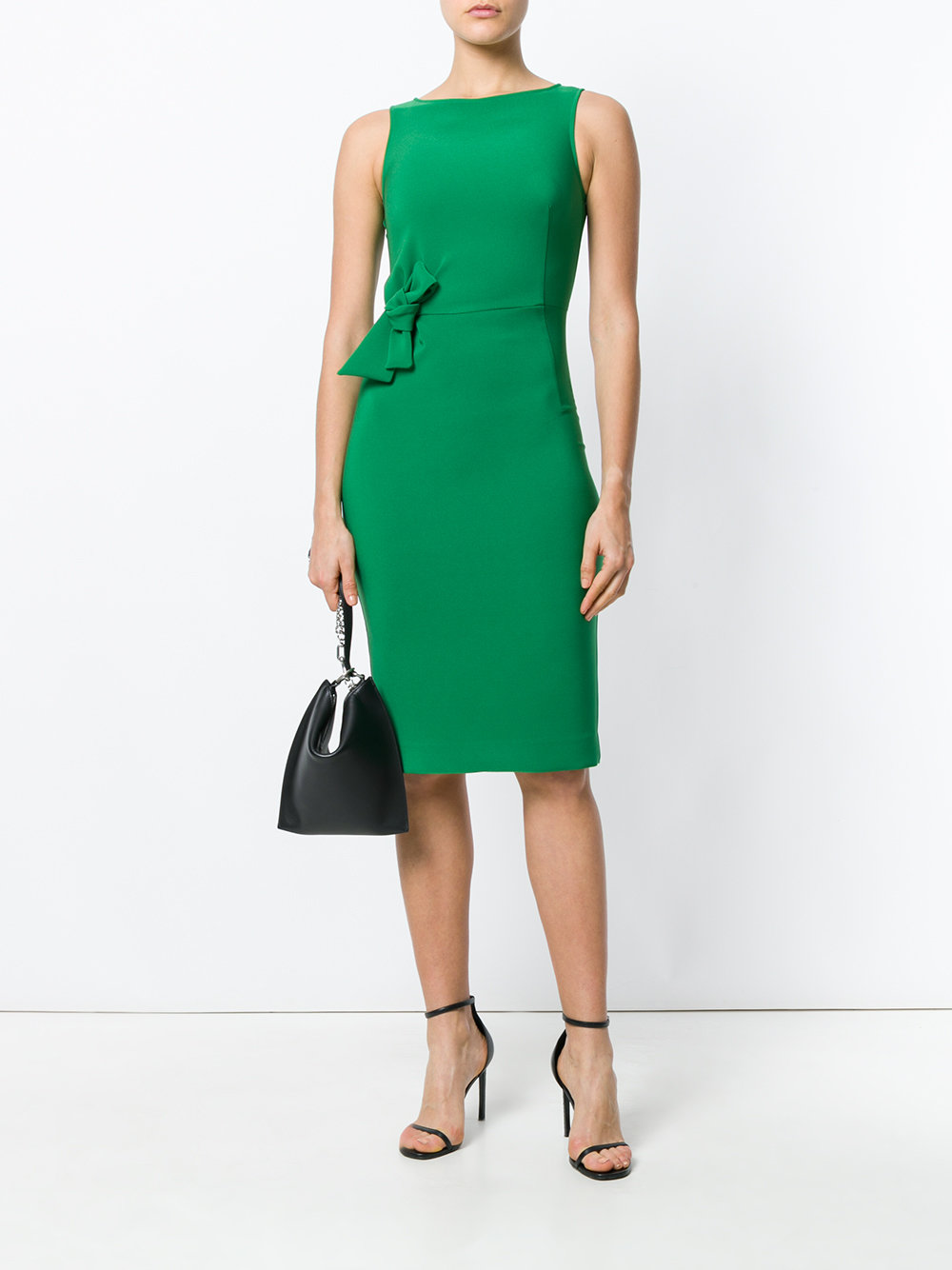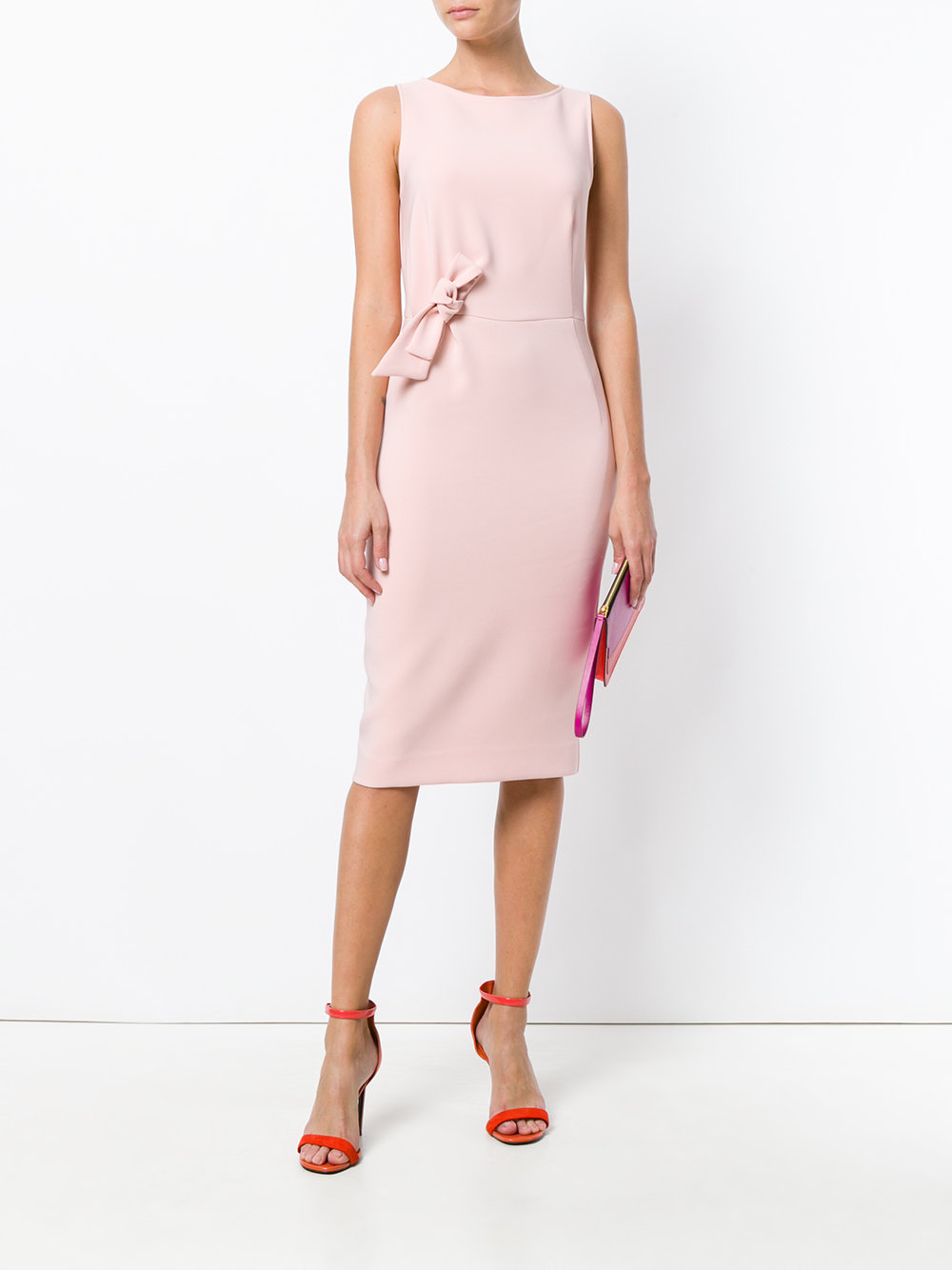 P.A.R.O.S.H. creator Paolo Rossello told the Huffington Post he was "really surprised and so happy" about seeing Meghan wear the dress he designed.
It's a dream.  Meghan was stunning and über sophisticated.  We love her and her styling.
Meghan chose a pair of nude suede pumps for the engagement announcement.  They're by Aquazzura and they're the Matilde style. They feature chic crisscross straps at the ankle that tie into a bow at the back of the shoe, an elegant pointed toe and a 4" covered heel.  I've also read that Ms. Markle owns the shoes in black too!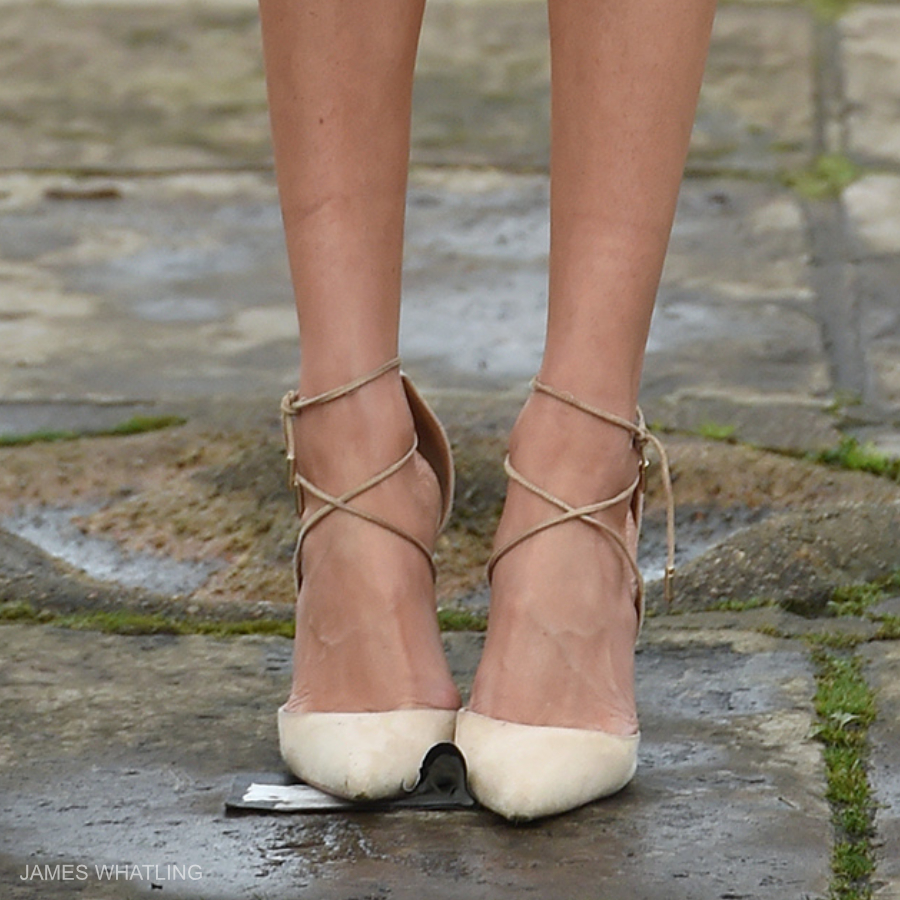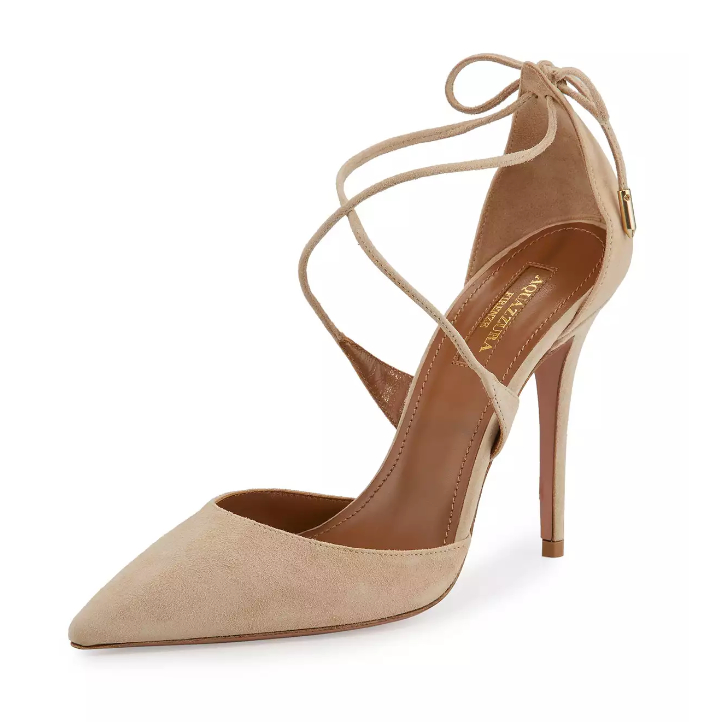 The shoes are sold out online though you can preorder them on Aquazzura's website for £420 / $695  (also, periodically check at Neiman Marcus for returns or cancellations).
Here's how the nude pumps are described on the designer's website:
Our pointed toe Matilde pump is a timeless silhouette that will take you from office to evening seamlessly. We crafted this classic style from delicate nude suede with delicate laces that wrap gracefully at the foot and tie securely at the back of the heel. Put them on display in an elegant pair of sleek trousers or tailored skirt.
Let's look at Meghan's earrings now.  She chose to wear yet another Canadian brand for the engagement announcement. They're by Maison Birks. They're made of 18ct gold and white opal gemstones.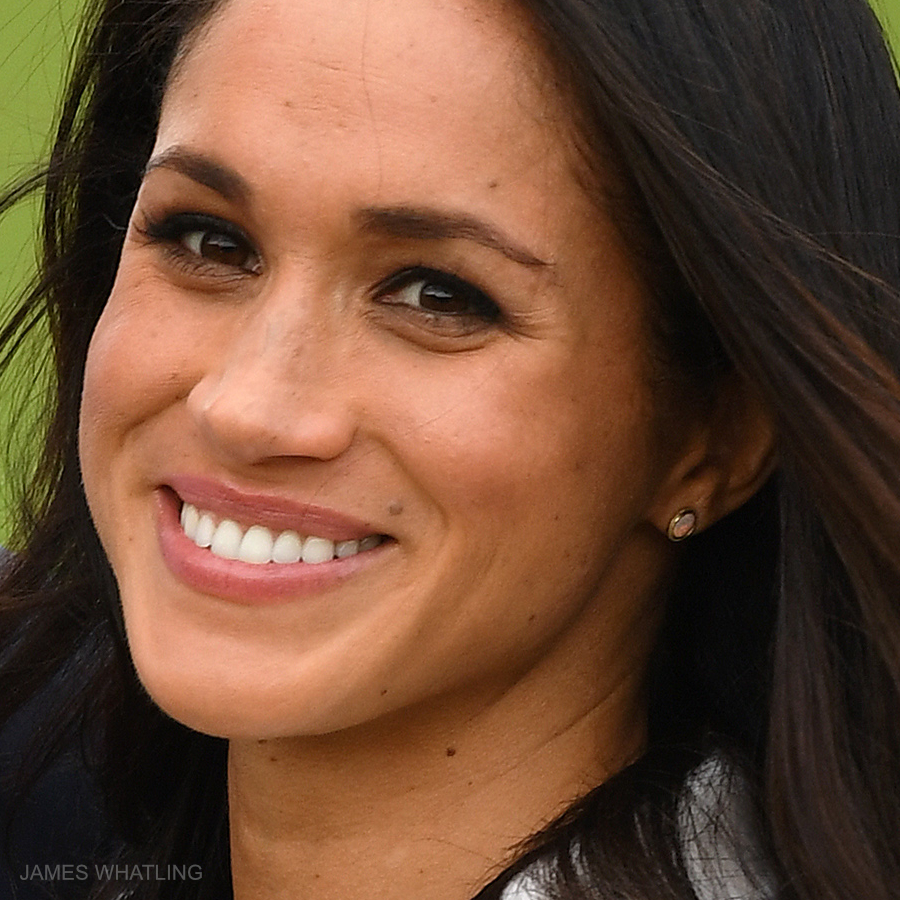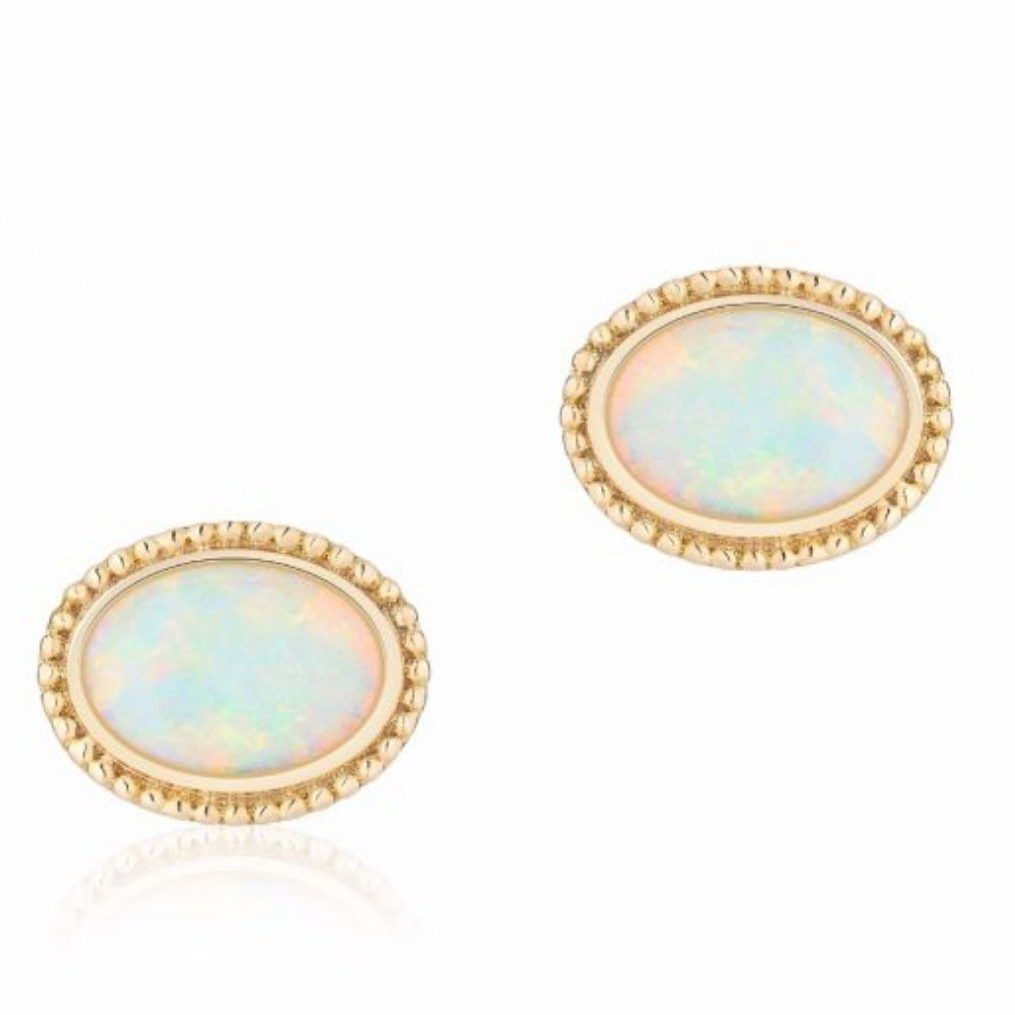 They're from the designer's Les plaisirs de Birks collection and cost $995 CAD.   You can view them here.  The company report that due to the "Meghan Effect" (dubbed the "Markle Sparkle" by some), the earrings are in high demand and will take 10-12 weeks to ship.
Live in the UK and want the earrings in time for Christmas? You'll also be pleased to know they're available at Goldsmiths Jewellers with a shorter lead time of one to two weeks.