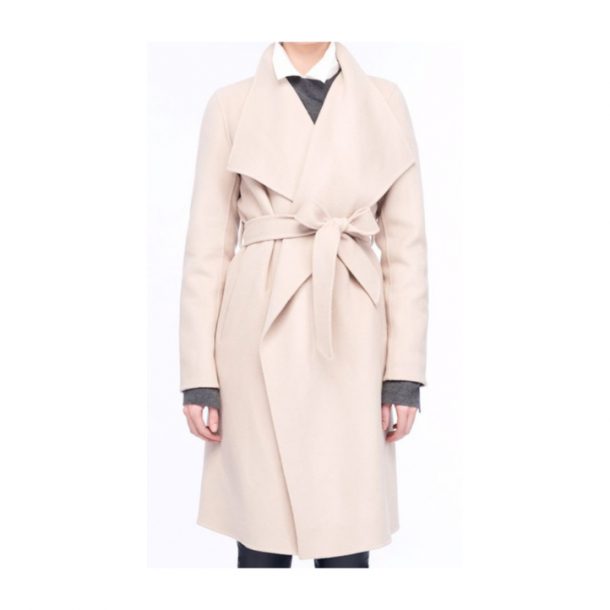 On the 27th November 2017, Prince Harry and Meghan Markle announced their engagement to the world.  Meghan wrapped up warm for a photocall that took place in the gardens of Kensington Palace.  She chose a white belted coat by Line the Label.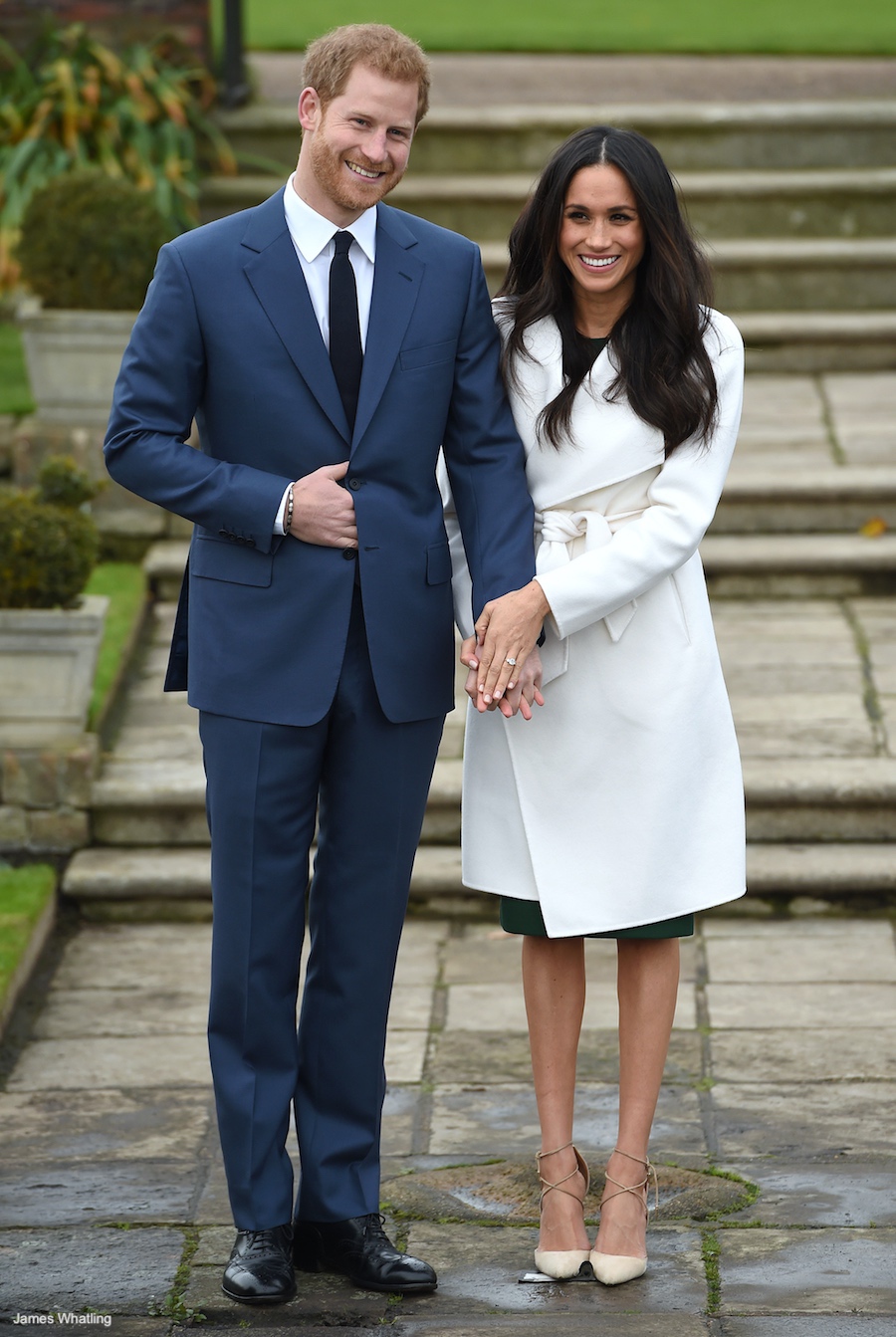 About Meghan's coat:
The white asymmetric coat features an oversized collar and a matching fabric belt that knots into a bow.
Line the Label have decided to rename the coat the "Meghan" in honour of the soon-to-be Royal.
We are incredibly honored that Meghan chose to wear a LINE coat to mark this very special occasion.  We know this particular coat is one of her favorite pieces so we have officially decided to name it the 'Meghan.' We are elated for Meghan and wish her a lifetime of happiness with Prince Harry.  via US Magazine
Meghan is pretty fond of the designer label.  She wore a Line the Label trench coat during an appearance at the Invictus Games in September 2017. 
She owns it in FIVE colours:
According to the bible of fashion, Women's Wear Daily, Meghan owns the coat in five different colours.  White, burgundy, black, light gray and soft pink.
The company will also stock the coat in hunter green as of next autumn.
Where to buy the coat:
The coat quickly sold out, but Line the Label have another run in production.  If you'd like to preorder it, you can email the company: line@nkpr.net. It costs $799 Canadian Dollars.
Line's president and co-founder, John Muscat told Women's Wear Daily that the coat sold out "within minutes" of Meghan being photographed wearing it.  The company are now working hard on recuts to meet demand, though it may take a little time:  "we're not a huge company and it's the end of the season so we don't stock a lot of these coats. They are all handmade".
However, not everybody hoping to preorder will be lucky.   Muscat told PEOPLE they're only going to produce a limited number of coats:
We are now dealing with the aftermath because everyone is trying to get it, but I don't want 10,000 white coats out there – it has to stay exclusive.  The Canadian brand… hopes to get the coat, now renamed "The Meghan," back in stock by spring 2018 but in a limited capacity.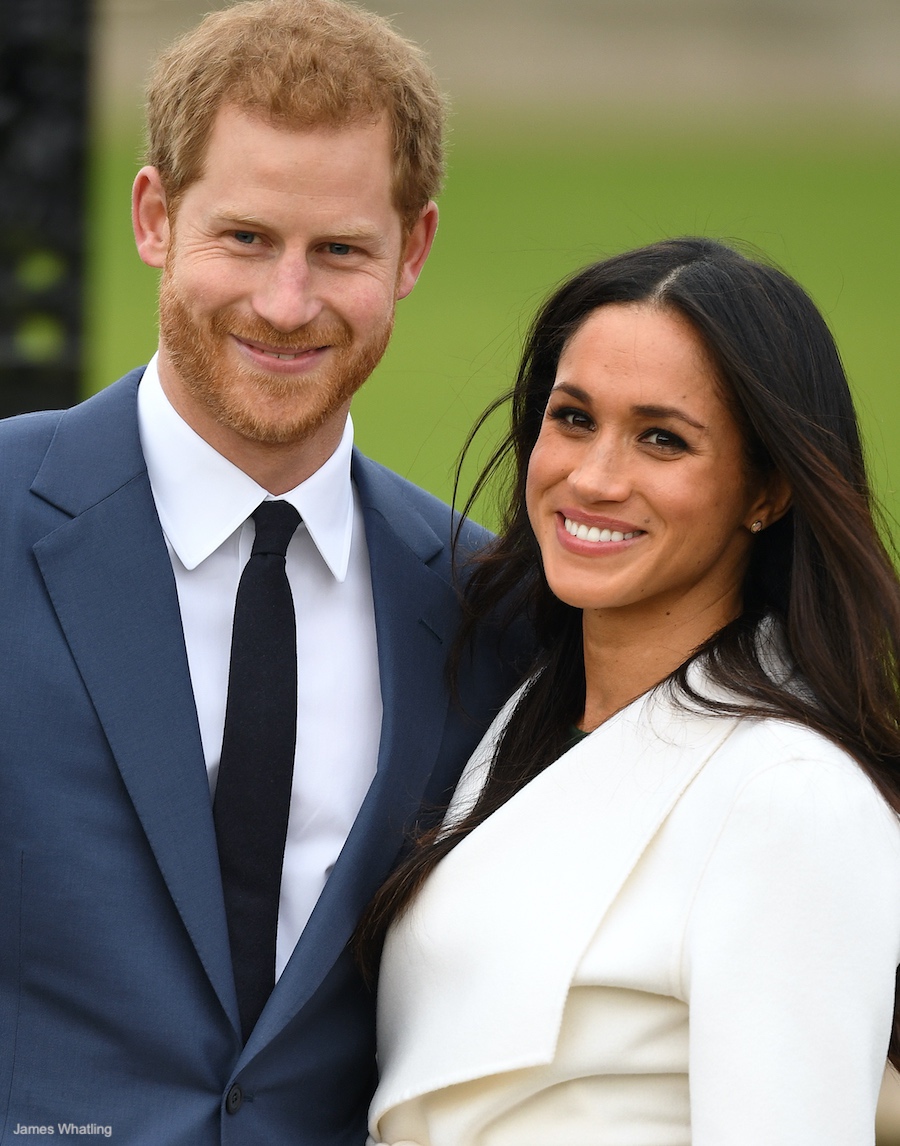 Meghan Markle & Line the Label:
In the WWD interview, Muscat revealed his company used to work closely with Meghan's stylist Jessica Mulroney and the president of her public relations company NKPR.  He also confirmed that Line gifted Meghan with the now-famous coat.
Muscat on Meghan wearing the coat in her engagement announcement photos:
I don't know how you're supposed to react to that. I was surprised that she chose to wear our coat for such an incredible announcement. I was really honored and touched that she did that. She's bringing a little bit of Canada with her to London.  She particularly loves this coat. She has it in every color so that makes a little sense. She wears it like a second skin.  — WWD
About Line the Label:
Line the Label (also known as Line) is a Canadian brand, based in Toronto (where Meghan lived for approximately six years while filming her hit TV show Suits.
The company has showrooms in Canada and the United States.