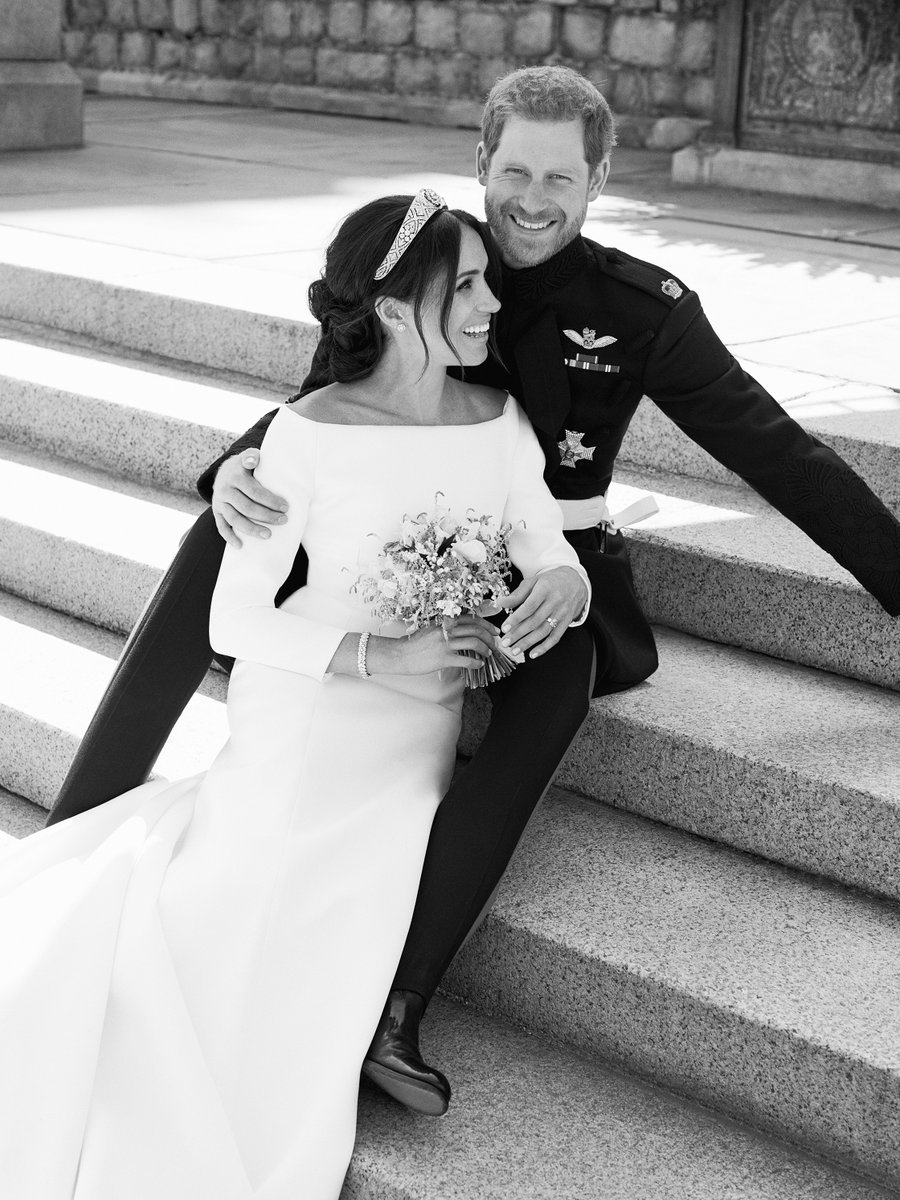 Two days after the Royal Wedding, Meghan and Harry have released three official photographs from their wedding day.
The three pictures were taken by photographer Alexi Lubomirski at Windsor Castle following the carriage procession.  The fashion and celebrity photographer is based in New York City.  One of the pictures is in black and white.  In it, Meghan and Harry perching on a set of steps.
CLICK ANY PHOTO TO OPEN BIGGER (especially on phones & tablets)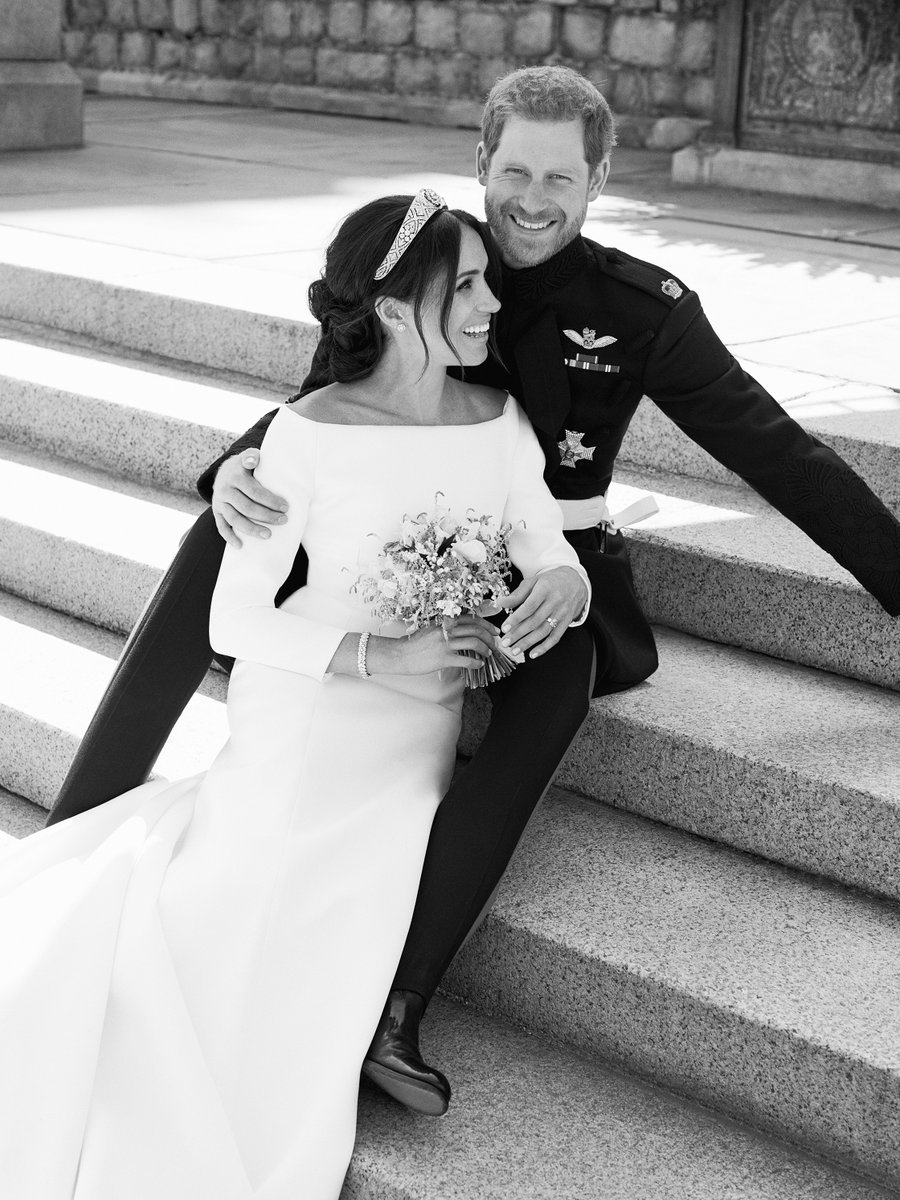 The second photograph features the newlyweds alongside Meghan's mother Doria Ragland, The Queen, The Duke of Edinburgh, Prince Charles, Camilla, William, Kate and the couple's six flower girls (Princess Charlotte, Florence van Cutsem, Remi Litt, Rylan Litt, Ivy Mulroney, Zalie Warren) and four page boys (Prince George, Jasper Dyer, Brian Mulroney, John Mulroney).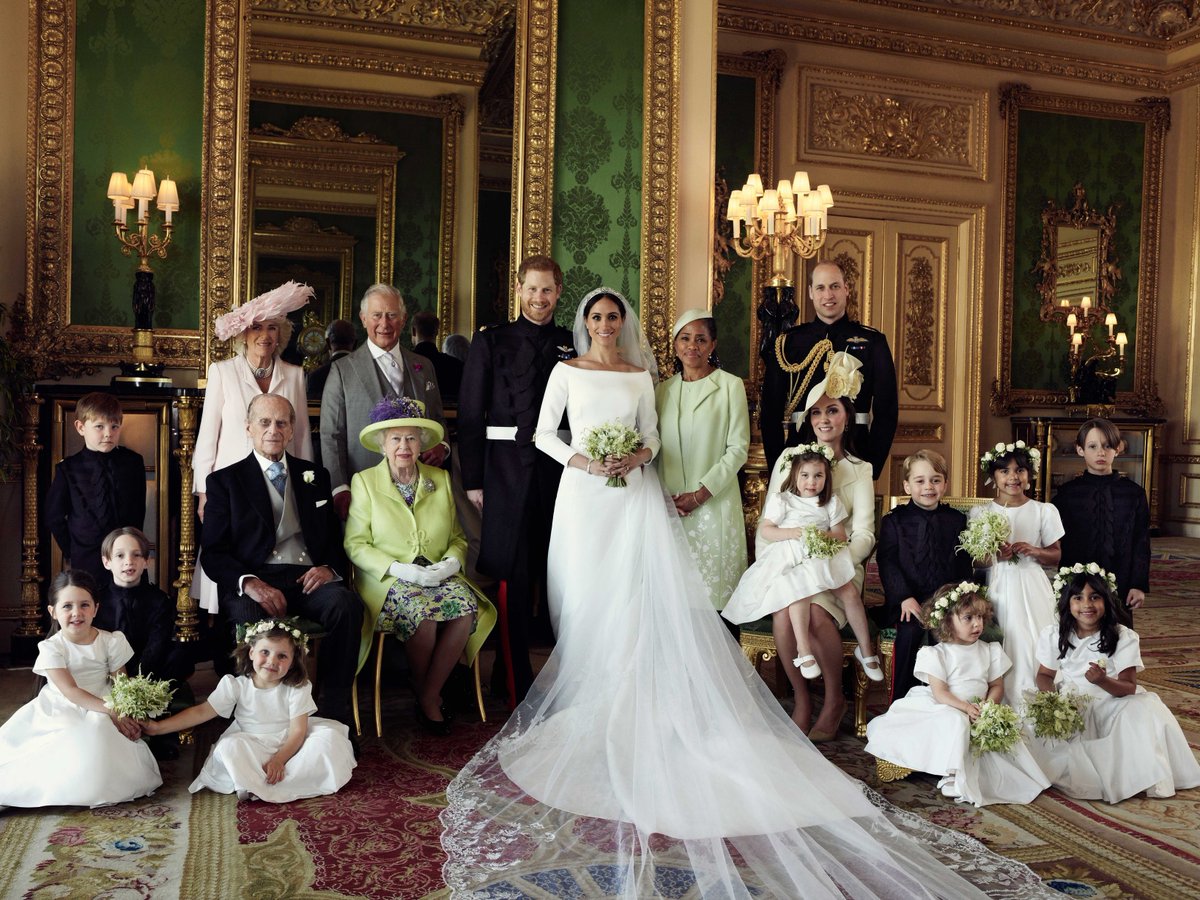 The final photograph features the couple alongside their bridesmaids and page boys.  Don't you just love Prince George's cheesy grin?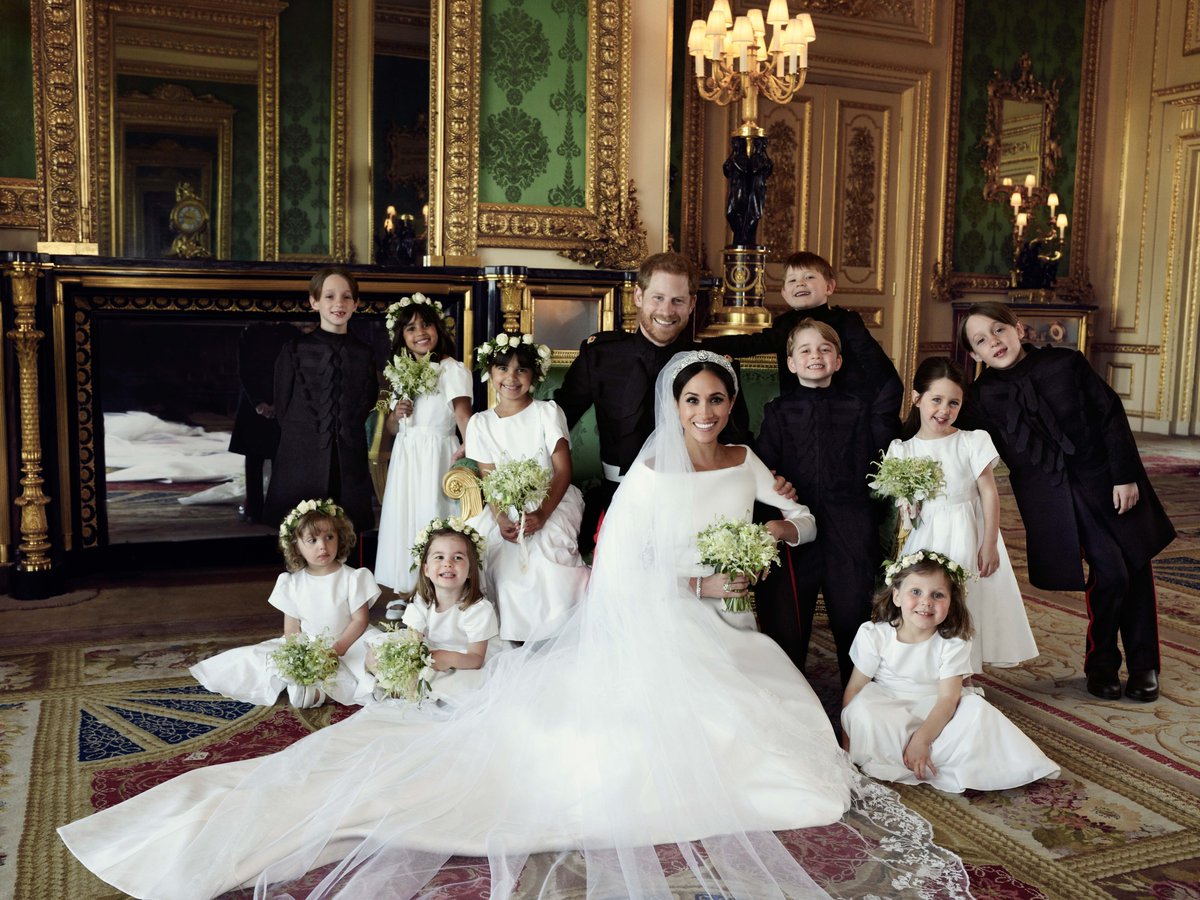 Alex Lubomirski also took the engagement photographs of the couple at Frogmore House released late December last year.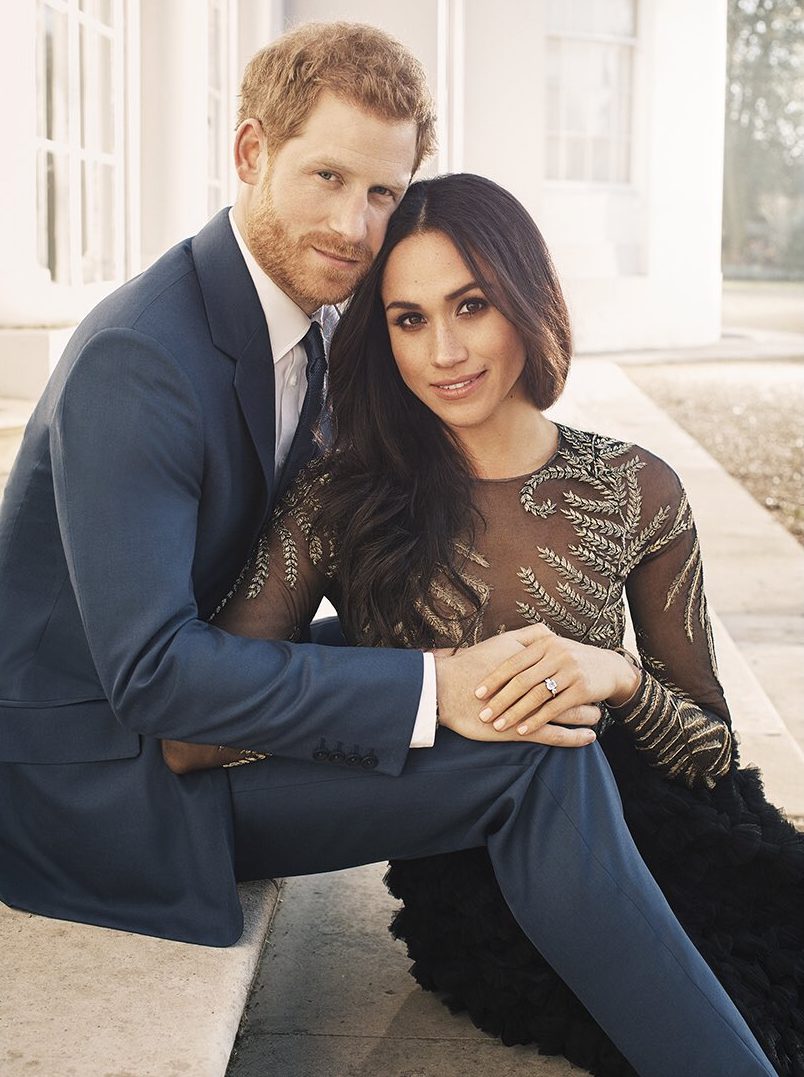 The photographer had a few words to share on his Instagram account:
It has been an incredible honor and privilege to document the Duke and Duchess of Sussex's inspiring journey of love, hope and family; from the engagement photos, all the way through to the official wedding and family portraits on Saturday. This has been a beautiful chapter in my career and life, that I will happily never forget. 

Thank you to everyone at @kensingtonroyal and @theroyalfamily
In a statement released by Kensington Palace, the new Duke and Duchess of Sussex said they'd like to thank everyone who took part in the celebrations on their wedding day and that they feel so lucky to have been able to share their day with all those gathered in Windsor and those who watched on television across the UK, Commonwealth, and around the world.