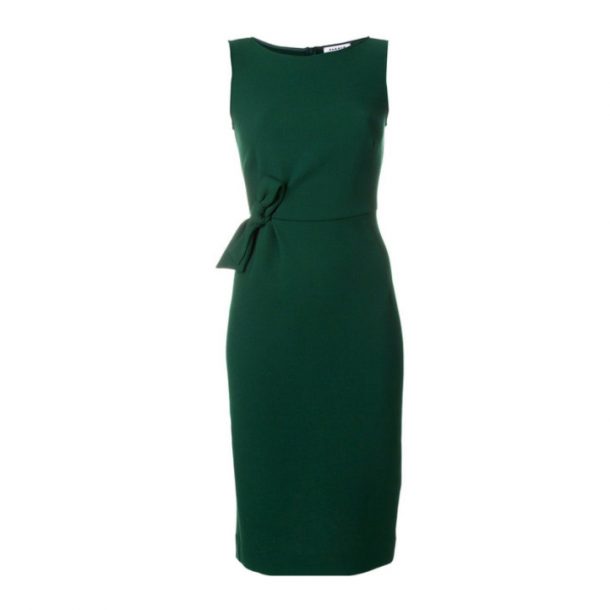 On the 27th of November 2017, Prince Harry and Meghan Markle announced their engagement and gave an interview to the BBC's Mishal Hussein.  For the high-profile occasion, the soon-to-be Royal chose a simple and elegant dress by Italian designer P.A.R.O.S.H.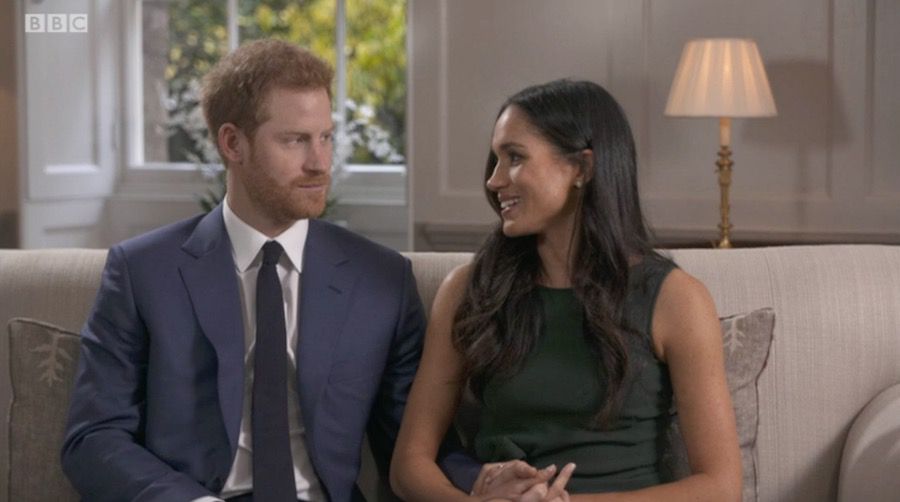 About the P.A.R.O.S.H bow dress:
The P.A.R.O.S.H. dress is sleeveless with a crew neckline.  It features a chic bow on the hip. It's made from a double stretch wool crepe fabric.  It hits slightly below the knee.  The designer has renamed the dress from "Lachi" to Megan (their spelling error, not mine!  Eek!)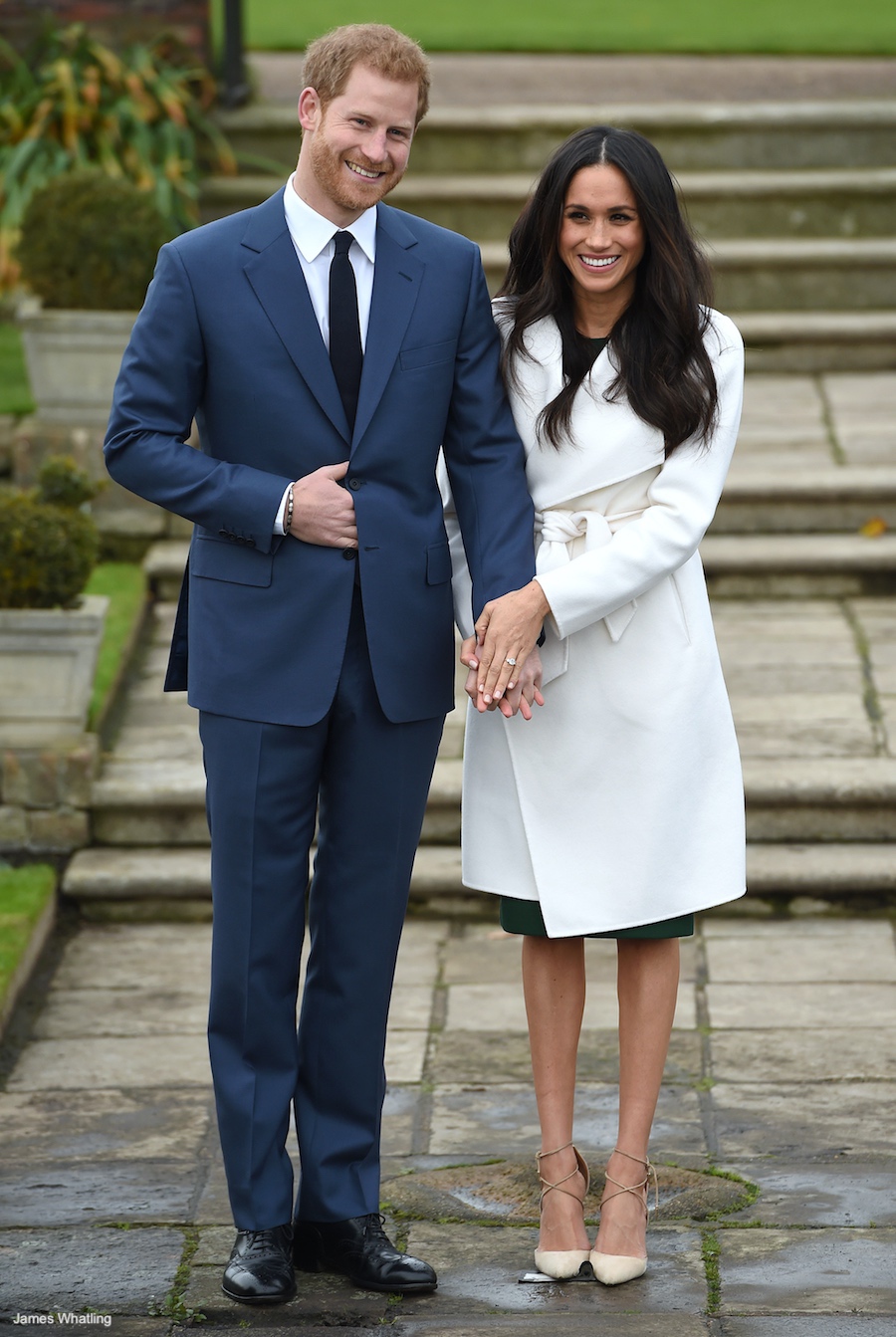 Where to buy Meghan's P.A.R.O.S.H. dress:
The dress can be purchased from P.A.R.O.S.H.'s website for €434 (with free delivery).  Order now and the dress will be shipped from 13 December 2017.  NOTE: P.A.R.O.S.H. only ship to countries within Europe.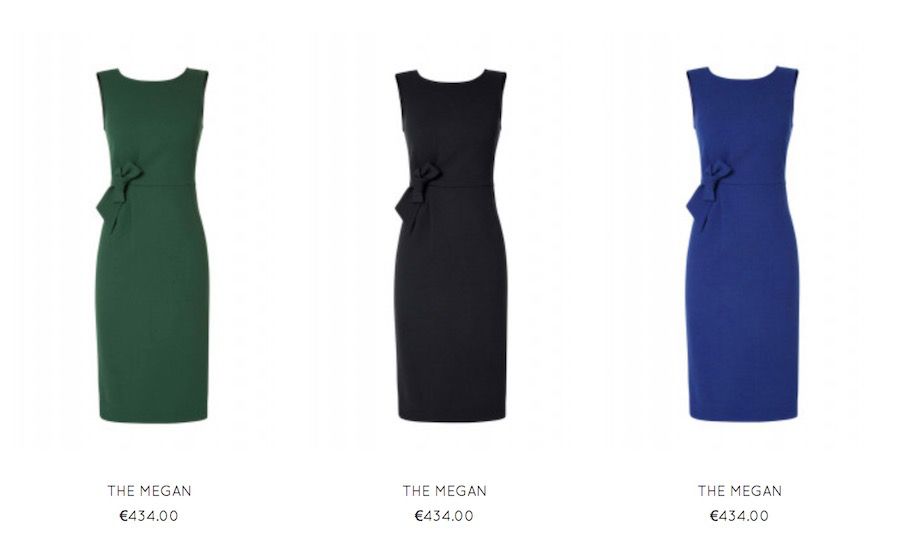 If you're outside of Europe, try FARFETCH.com.  The company stocks P.A.R.O.S.H. clothing. They're currently selling the bow front dress in four colours that are perfect for the upcoming spring/summer season:  green, navy, red and pink.  Click here to shop.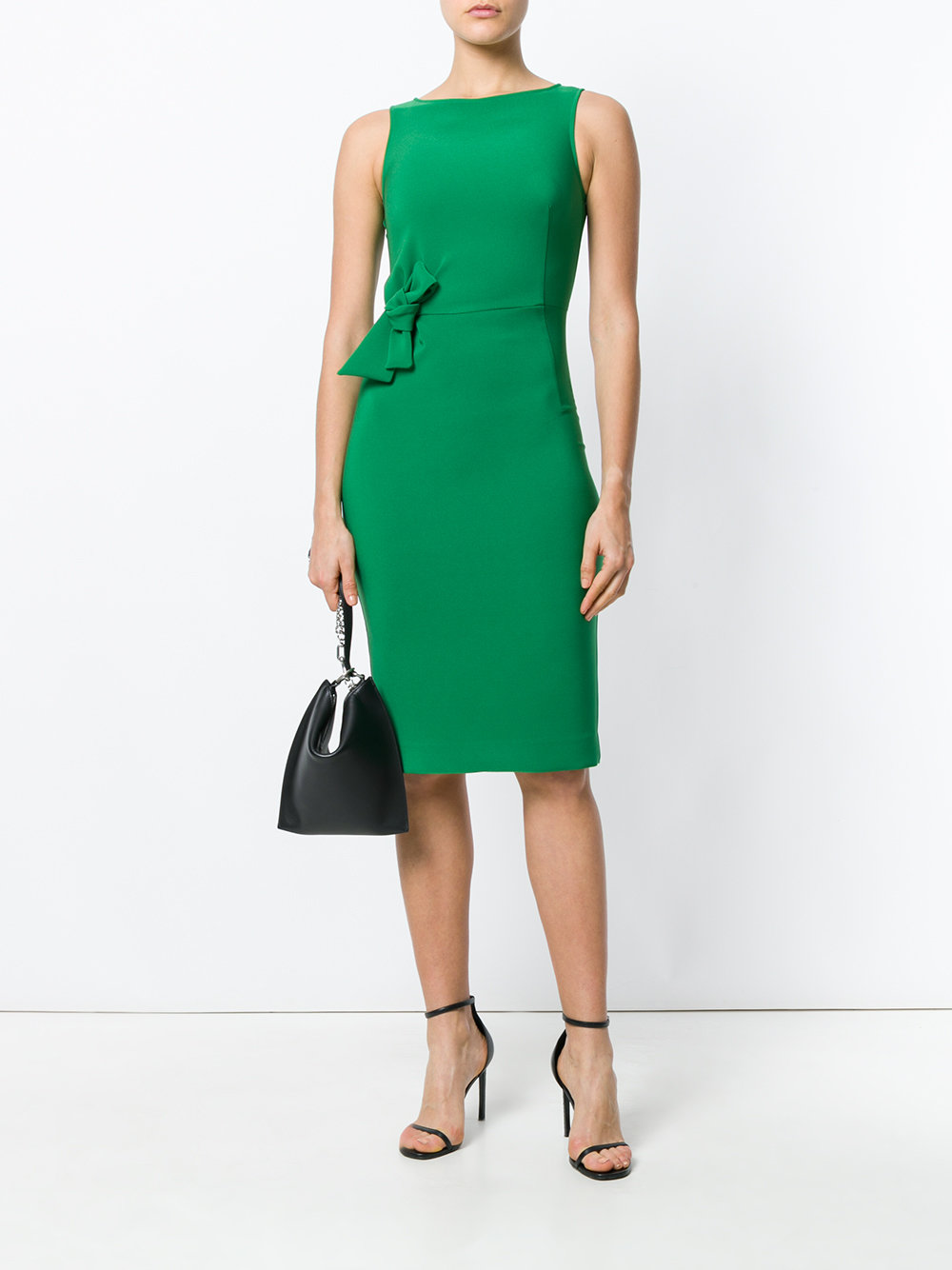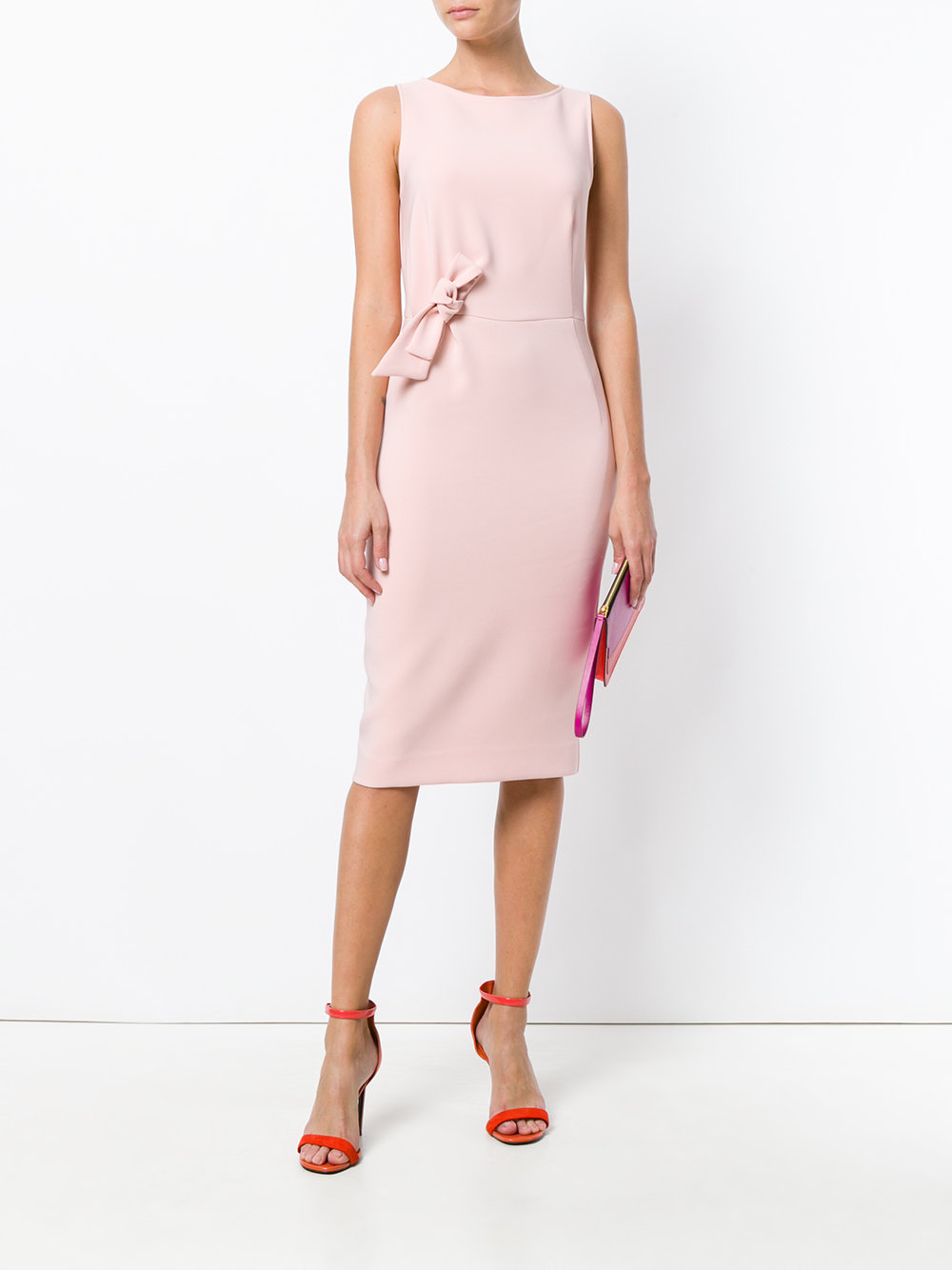 About P.A.R.O.S.H.:
P.A.R.O.S.H.'s founder Paolo Rossello designs "contemporary-luxury" products, often with a retro twist inspired by his background in personalising and reimaging vintage dresses and giving them a new lease of life.  On his website, the designer says his style is "haute couture that likes to poke a little fun".
The P.A.R.O.S.H. label is known for its modern, sophisticated garments with rich detailing.  The designer likes to enhance his designs with colour.  He uses "a thousand shades of vintage and ethnic tones".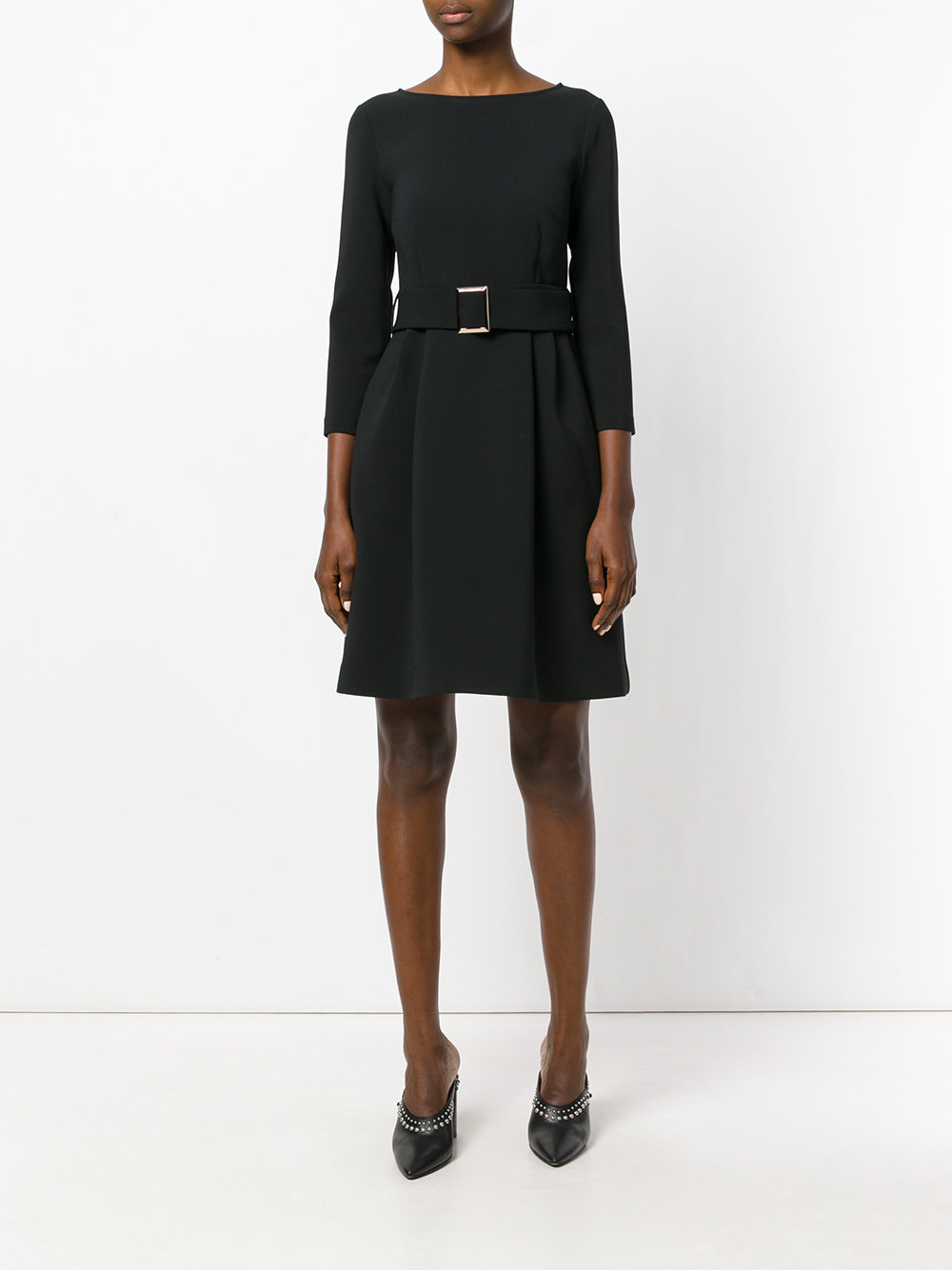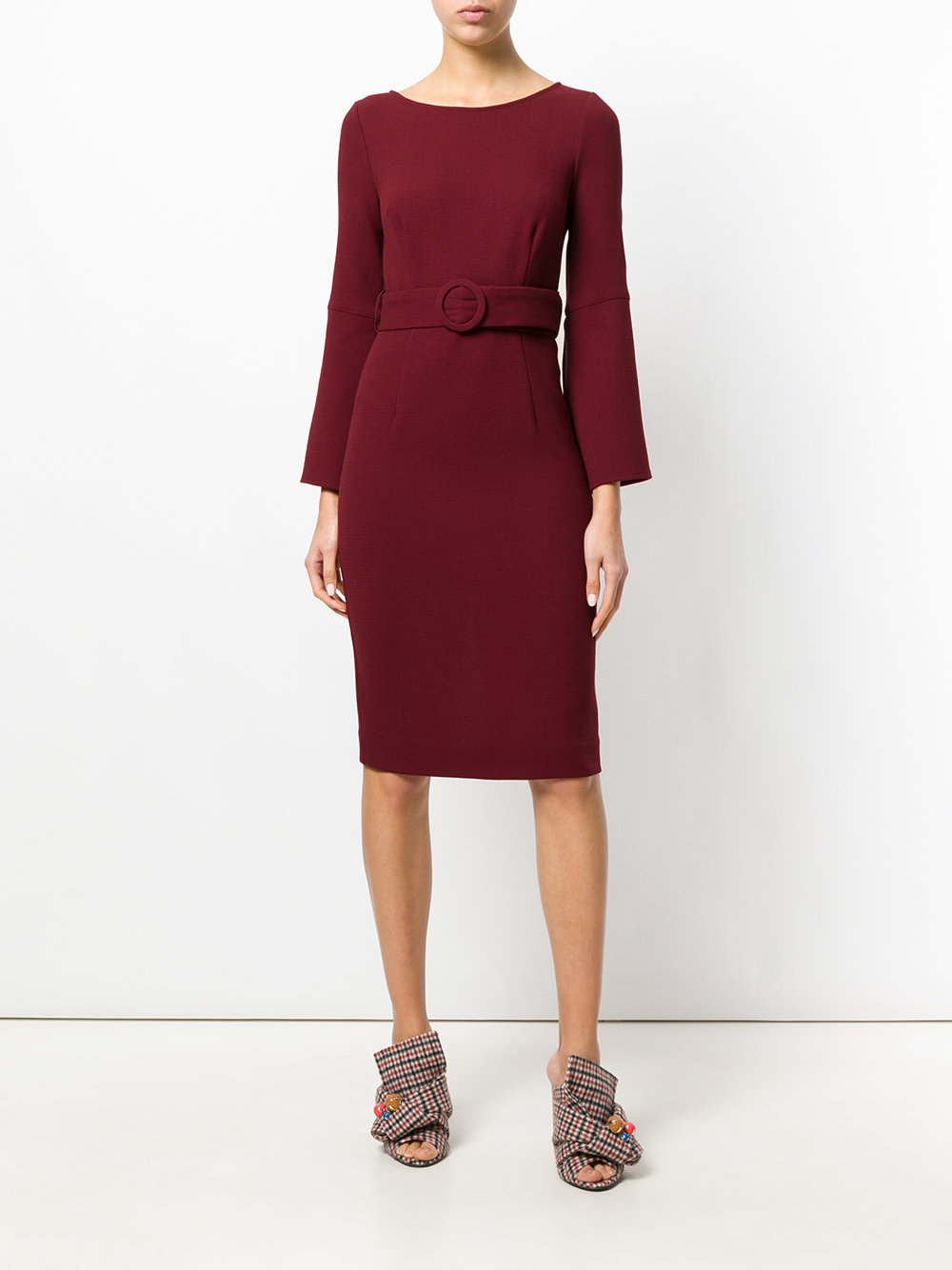 The company has boutiques in French, Spain, Germany, and Italy.  They're also stocked online at FarFetch.com.
In an interview with the Huffington Post, Rossello said he was "really surprised and so happy" about seeing Meghan wear the dress he designed.  "It's a dream. Meghan was stunning and über sophisticated. We love her and her styling", he told the newspaper.
On Instagram, Rossello added, "still dreaming with you @MeghanMarkle.  Thanks for choosing us for such an important day … we wish you all our bests!"