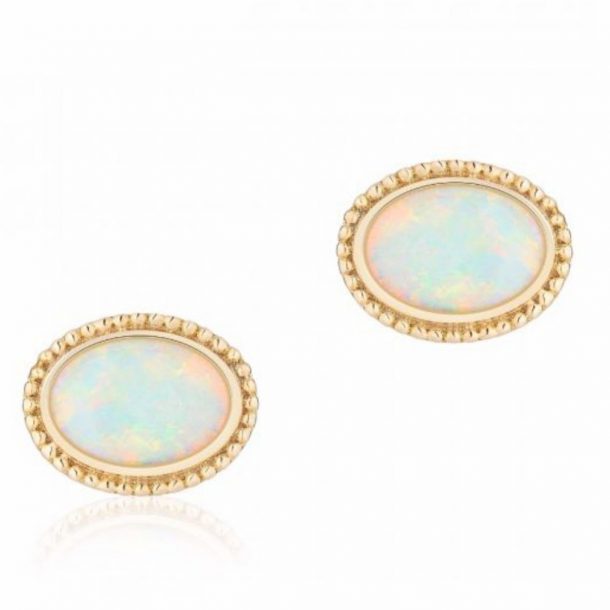 On the 27th of November 2017, Prince Harry and Meghan Markle announced their engagement.  Meghan chose to wear a pair of Maison Birks earrings for the press photocall and interview that day.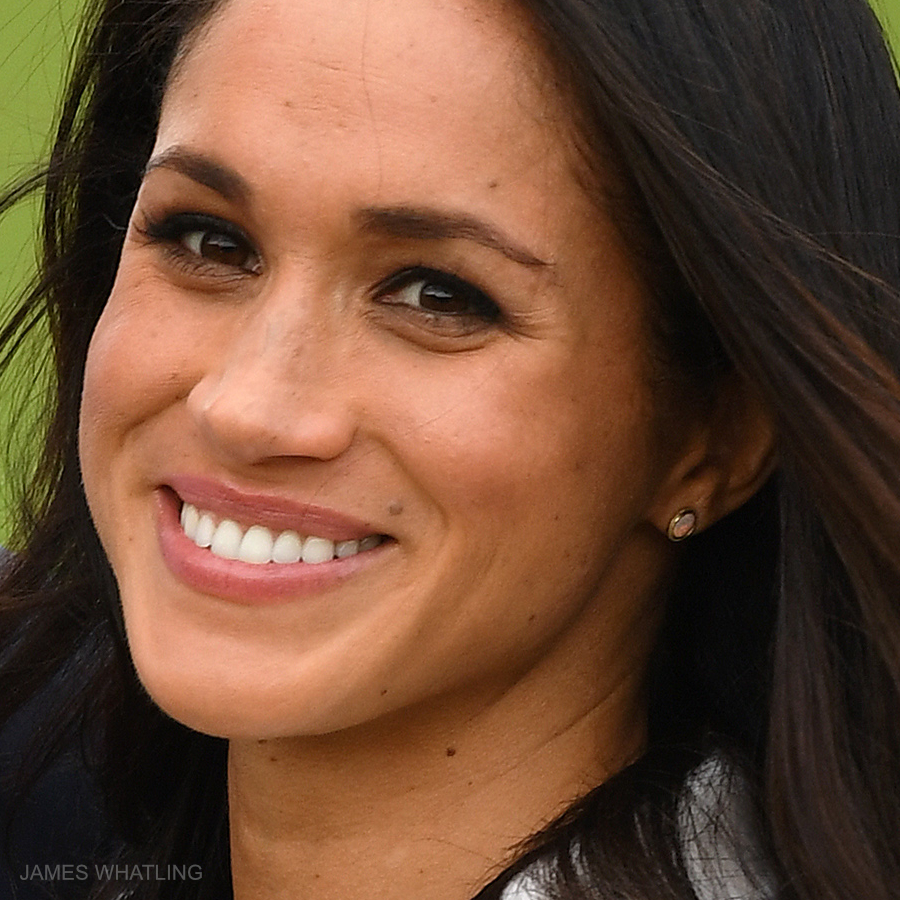 About Meghan's Birks earrings:
The Les Plaisirs de Birks earrings made of 18ct gold and white opal gemstones.  They cost $995 CAD.
How they're described by Birks:
Les Plaisirs de BirksTM 18K yellow gold earrings feature mesmerizing white opals, stones known to stimulate creativity. The collection is inspired by the everyday. Putting a spin on timeless, Canadian classics, Les Plaisirs de Birks offer sleek pieces that highlight the new, contemporary flare of the Birks brand.
Where to buy Meghan's earrings:
The company report that due to increased popularity thanks to Meghan, the earrings are in high demand and will take 10-12 weeks to ship.
If you live in the UK and want the earrings in time for Christmas,  try Goldsmiths Jewellers.  They have a shorter lead time of one to two weeks.
Meghan Markle & Birks:
In an interview with Women's Wear Daily, Birks brand chief marketing officer and vice president Eva Hartling revealed that the company had sent several pieces to Meghan's stylist Jessica Mulroney, who made several purchases.  However, they did not know Meghan would wear the earrings for the engagement announcement.