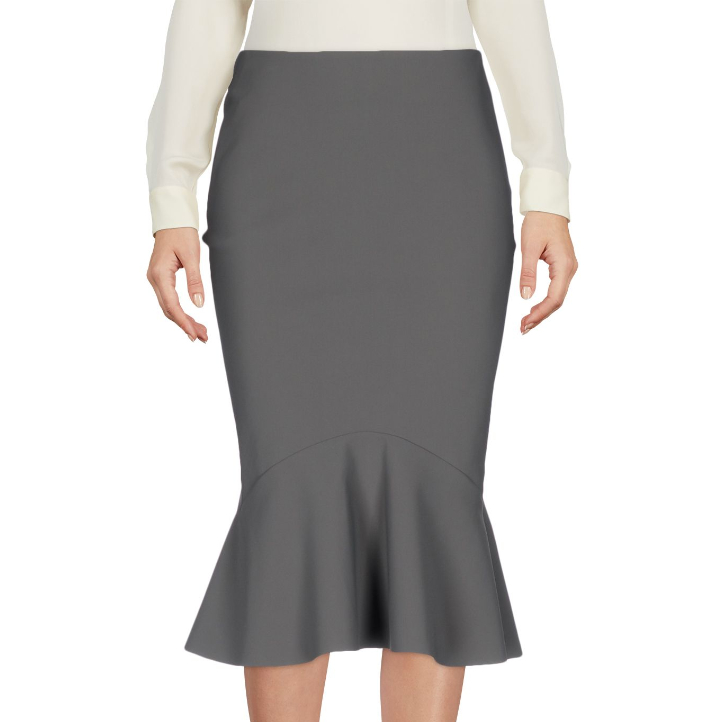 In March 2018, Prince Harry and his fiancée Meghan Markle made a surprise visit to Belfast in Northern Ireland.  The visit formed part of the couple's whistle-stop tour of the United Kingdom prior to the Royal Wedding.  For the visit, Meghan wore a teal-green skirt with a flouncy fishtail hem by Canadian label Greta Constantine.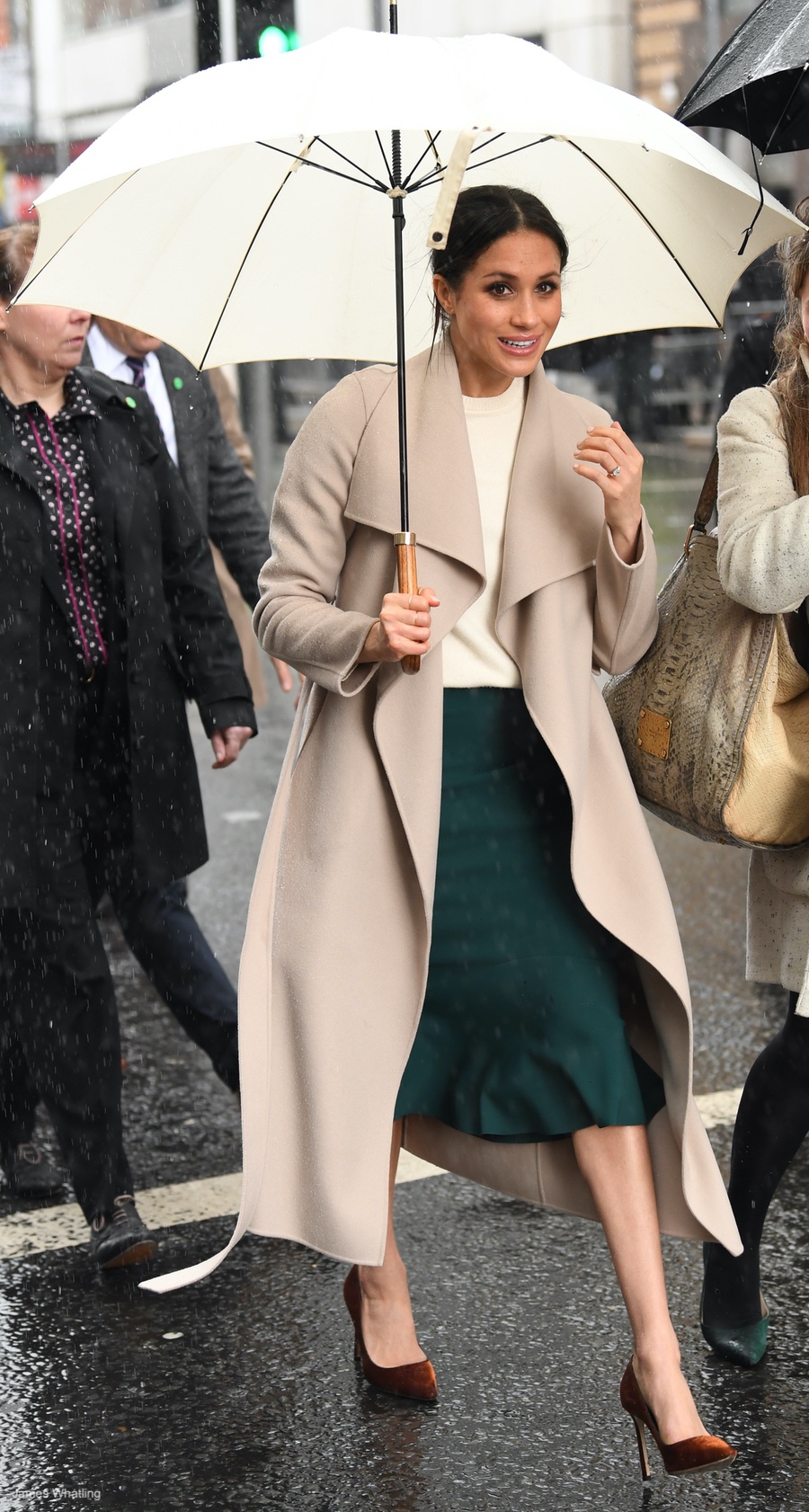 About the skirt:
The elegant midi-length pencil skirt has a fishtail hem that flares out from the knee.  Meghan chose the teal shade, but it also comes in black and grey.  The skirt is from Greta Constantine's spring/summer 2018 collection.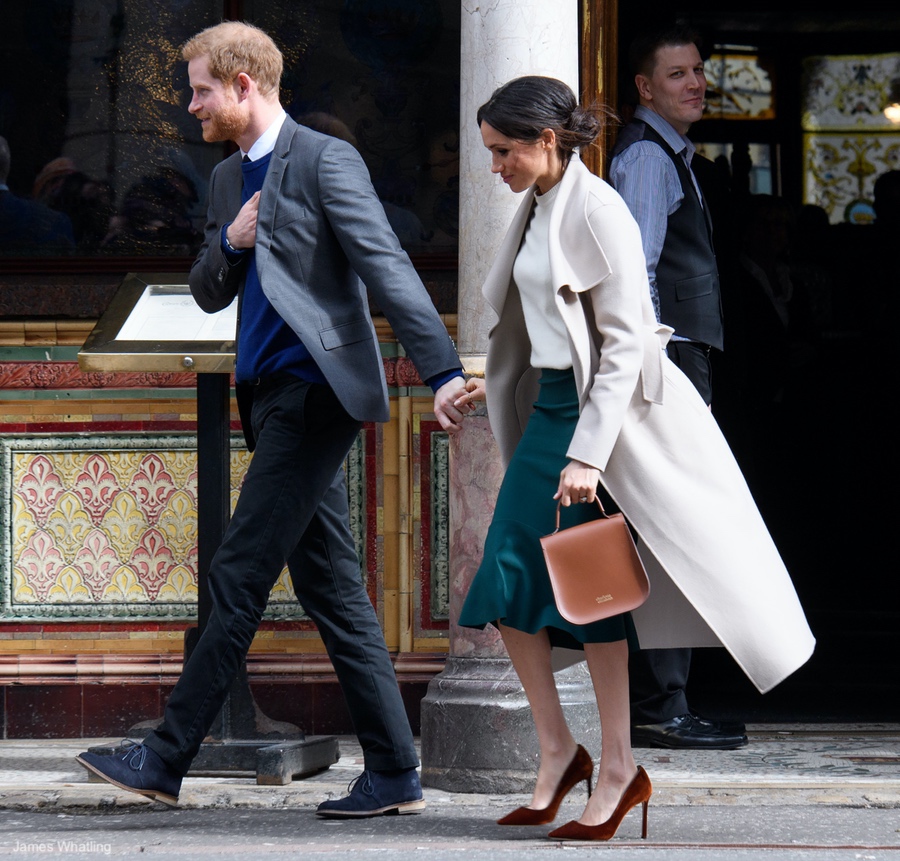 Where to buy the skirt:
In the days following Meghan's Belfast visit, Greta Constantine announced that the skirt is available for purchase from the following boutiques: (if there's a link, it means the skirt is available to purchase online too)
En Avance, Miami, Florida, US
Andrews, Toronto, Ontario, CA
Olivia Prekel, Palm Beach, Florida, US
Foreign Affair, Halifax, Nova Scotia, CA
Très Chic, Montréal, Québec, CA
Sosusu Boutique, New Orleans, Louisiana, US
It is also available in a number of sizes on eBay.
The Meghan Markle Effect:
In the 36 hours after photos circulated of Meghan wearing the Greta Constantine skirt, the company sold over 100 units and gained over 2,000 Instagram followers [source].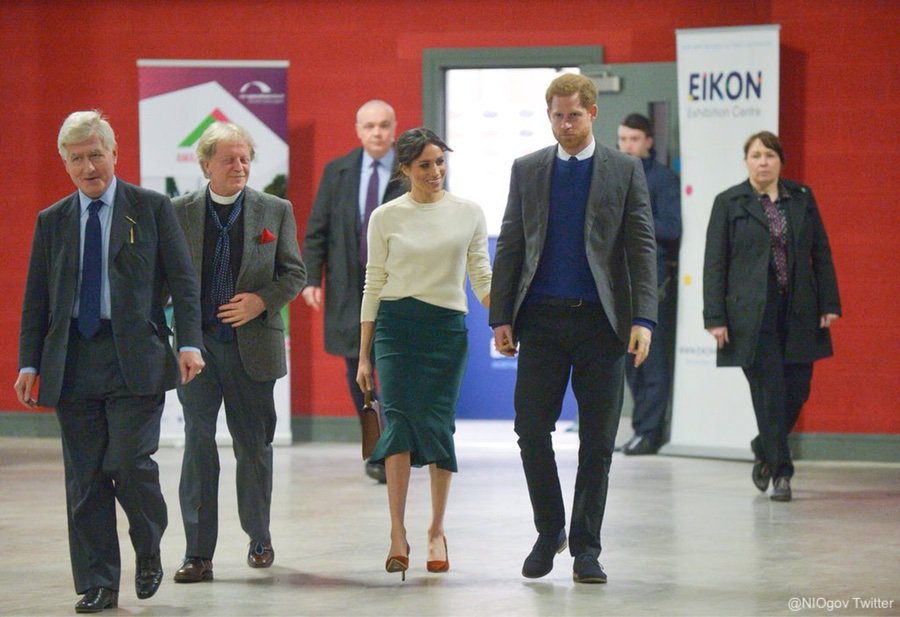 Megan Markle and Greta Constantine:
The company's founders, Kirk Pickersgill and Stephen Wong told WWD that they first met Meghan in Toronto years ago, through her friend and stylist Jessica Mulroney.  As there's a confidentiality agreement in place between their company and Meghan, the founders declined to say anything too specific about their client.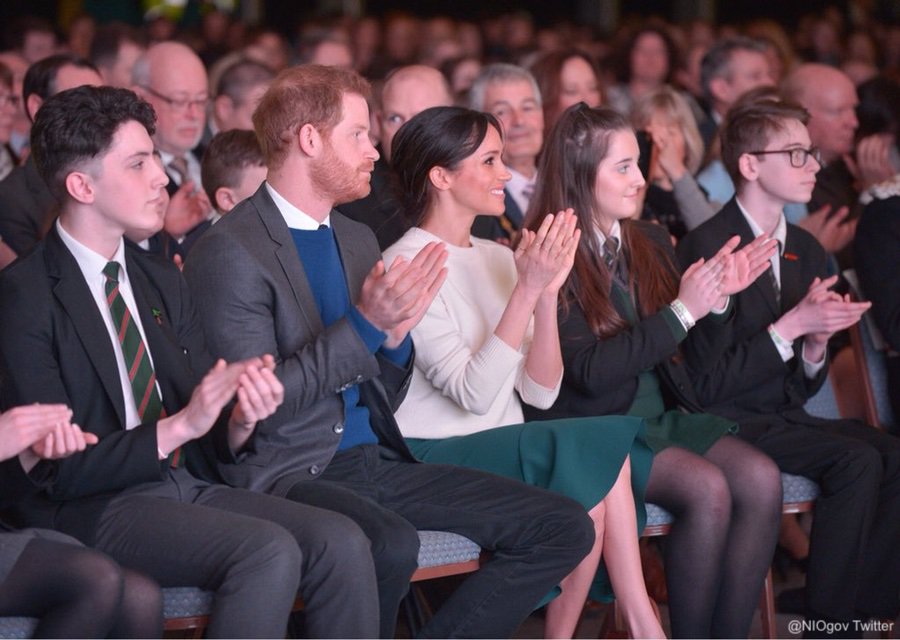 About Greta Constantine:
Greta Constantine is a ready-to-wear women label based in Toronto, Canada.  It was founded in 2006 by designers Kirk Pickersgill and Stephen Wong.