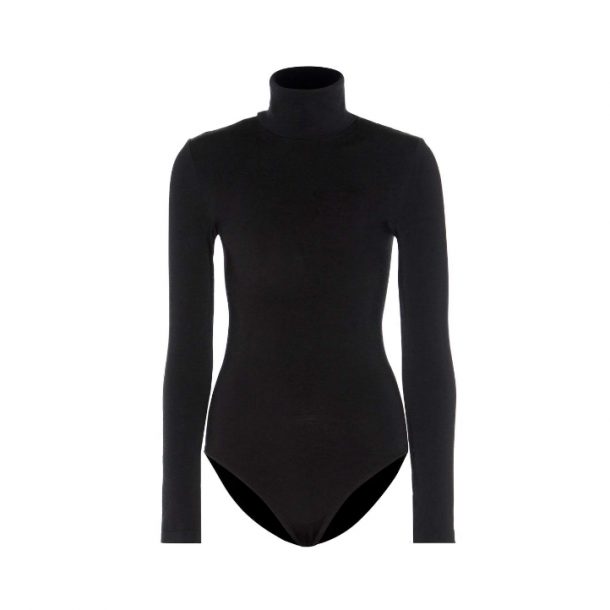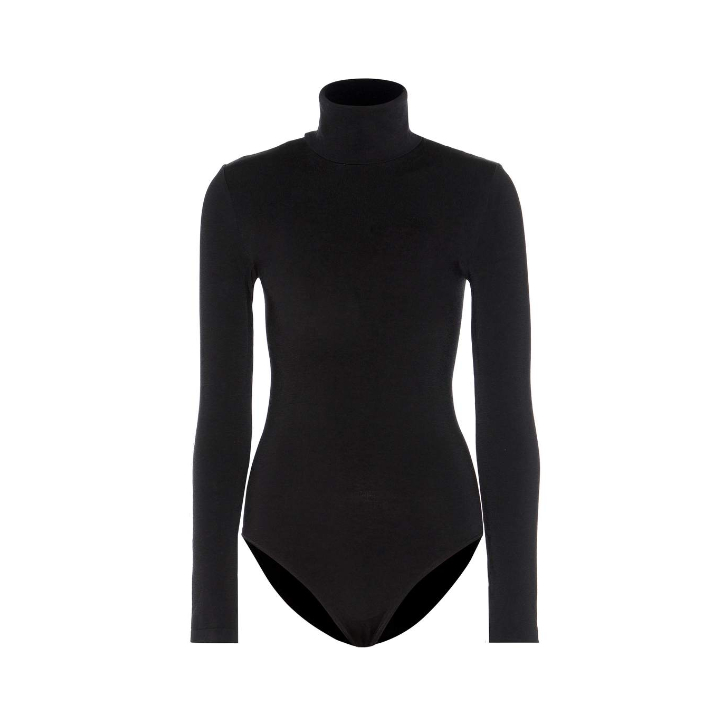 On the 1st December 2017, Meghan Markle visited Nottingham with her new fiancé, Prince Harry. It was the couple's first official Royal Engagement. Meghan looked chic in a black turtleneck/poloneck bodysuit by Wolford.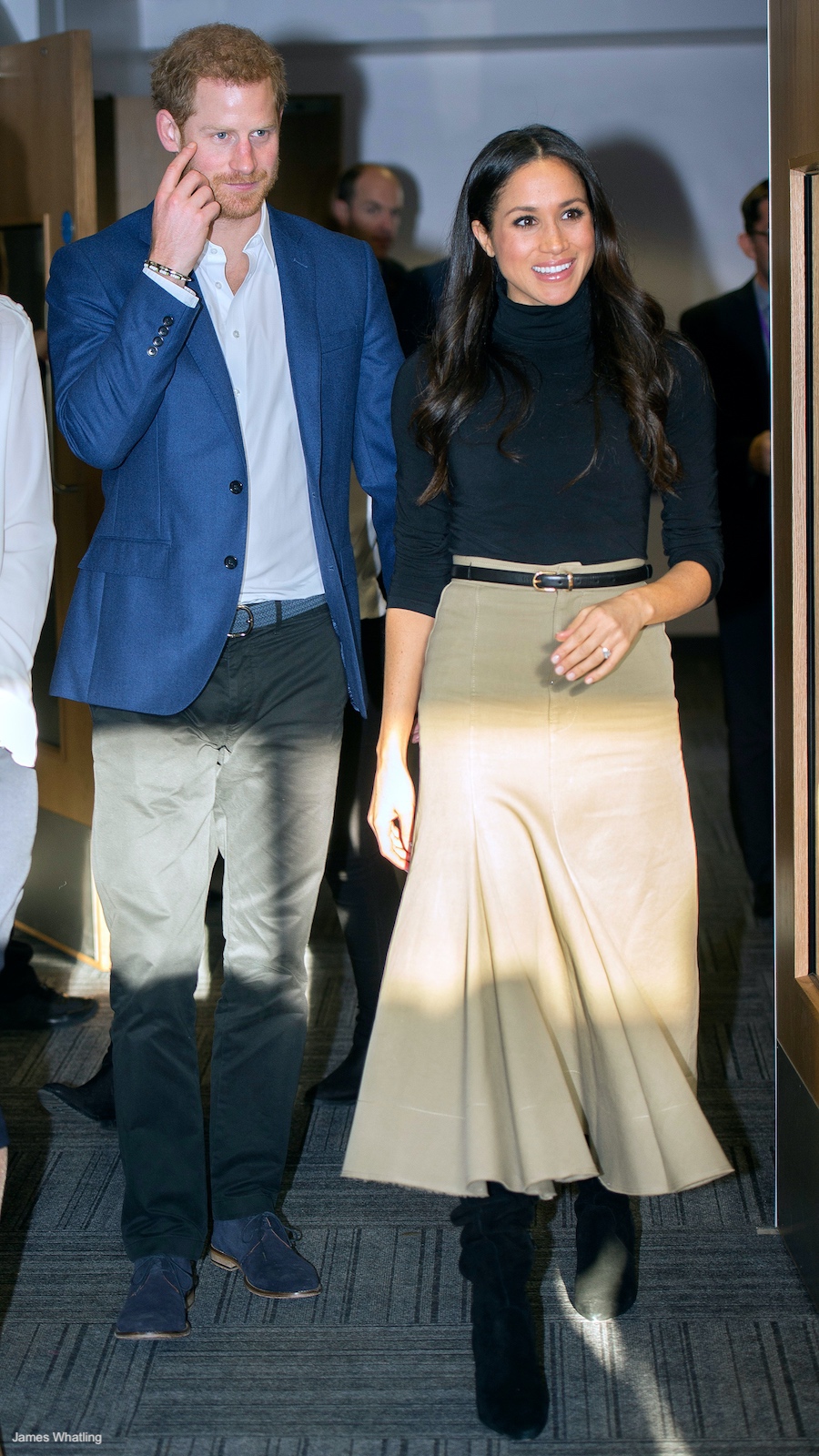 Wolford confirmed soon-to-be Royal Meghan chose their Colorado Bodysuit for the important event. (There's some confusion online, as many think Meghan is wearing their Portland top.  A rep from Wolford told People magazine it's their Colorado bodysuit she's wearing).
About the Wolford Colorado Body:
The black cotton-blend knit bodysuit has long sleeves and a turtleneck.  It comes in two different fits:  standard and g-string.
The company describes the Colorado as a "soft, smooth rollneck" bodysuit that is the "right basic for sophisticated style". The soft, comfortable cotton has a captivating sheen on the outside.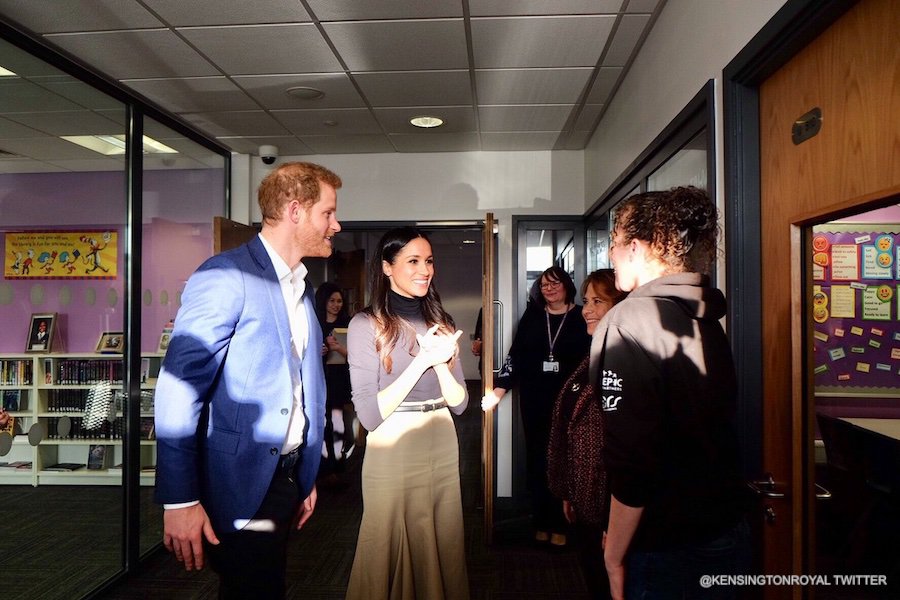 Where to buy Meghan's turtleneck:
If you like Meghan's turtleneck bodysuit, you're in luck. It is still available to purchase from several retailers (correct as of 2nd Dec 2017).
"A modern Princess"
Speaking to People magazine, Sideone Goldman, a press agent for Wolford UK said Meghan looked "chic – elegant yet understated.  Just how you would imagine a modern princess to look."
So nice she bought it twice!
Goldman also told People magazine that Meghan owns the same top in white.  The press agent confirms the future Royal which purchased the top from Wolford's boutique in New York.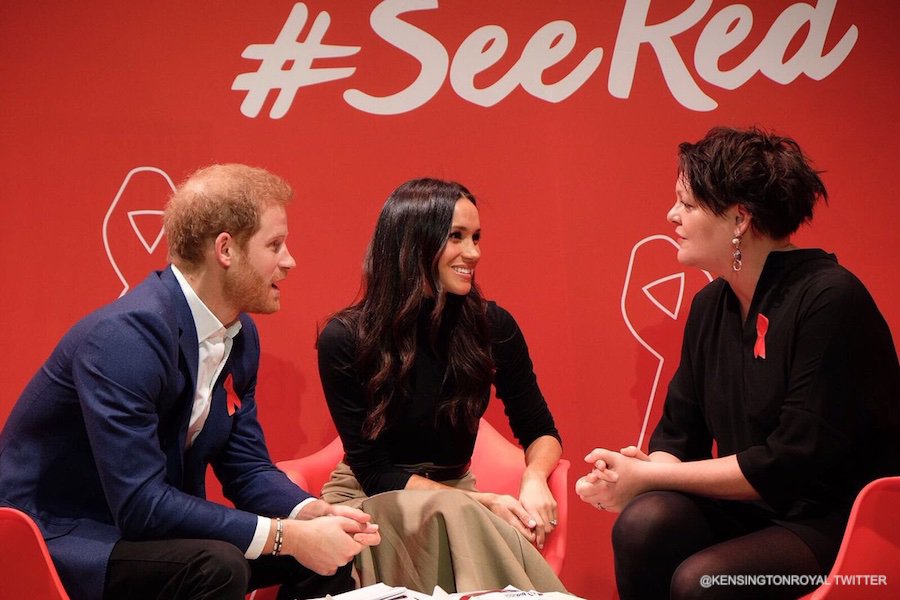 About Wolford:
Walford is a clothing company with headquarters in Austria. The company primarily design and manufacture tights, bodysuits and underwear. Walford have worked with a number of high profile photographers and design houses, including Helmut Newton, Rankin, Vivienne Westwood and Karl Lagerfeld. All of Wolford's products are manufactured in Europe. The company partners with Bluesign Technologies, which are a global network working for more sustainable production processes and more transparency in the fabrication of textiles.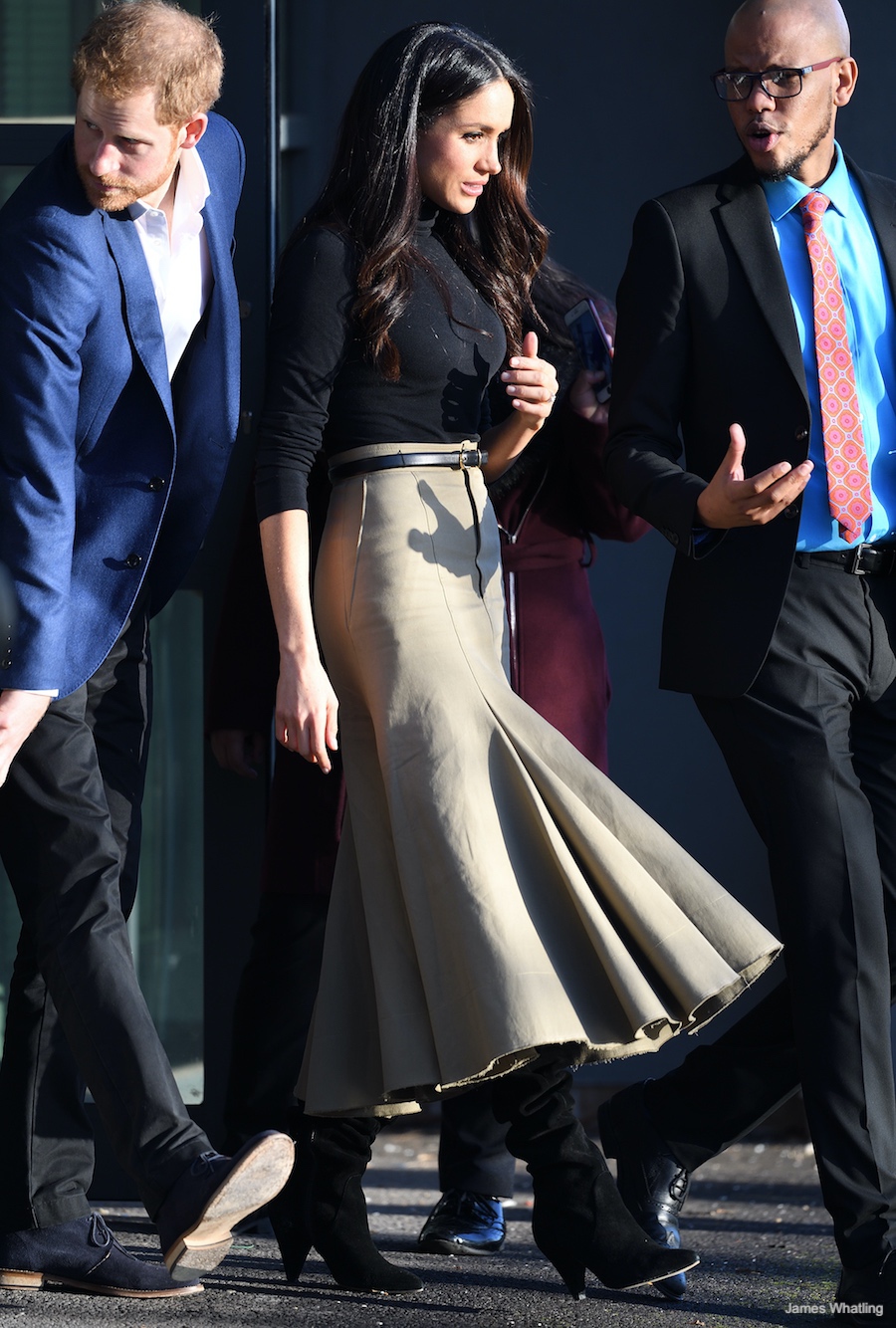 Celebrity favorite:
Walford bodysuits are a celebrity favourite. Kim Kardashian owns several in different colours and styles. Kylie Kloss, Olivia Munn, Alessandra Ambrosio, Gwen Stefani and Nicole Scherzinger have all worn the bodysuit too.