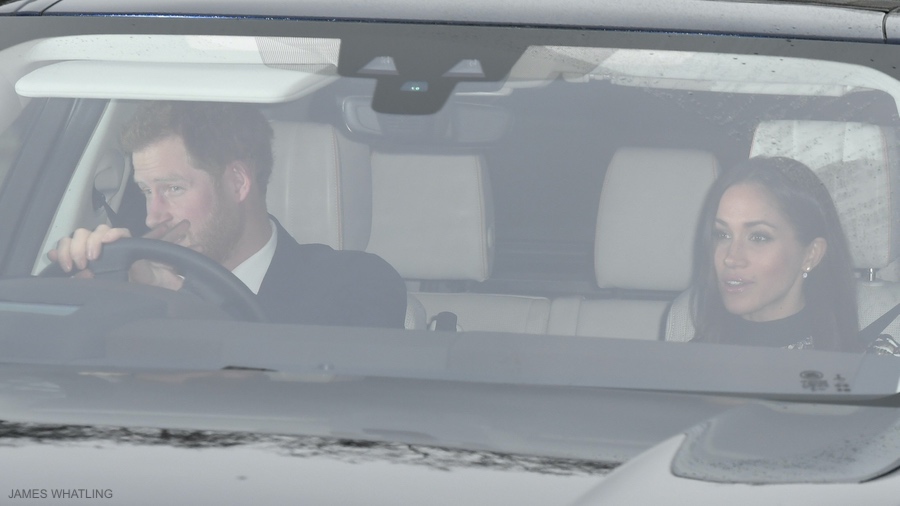 On the 20th December 2017, Prince Harry and Meghan Markle attended the Queen's pre-Christmas luncheon at Buckingham Palace.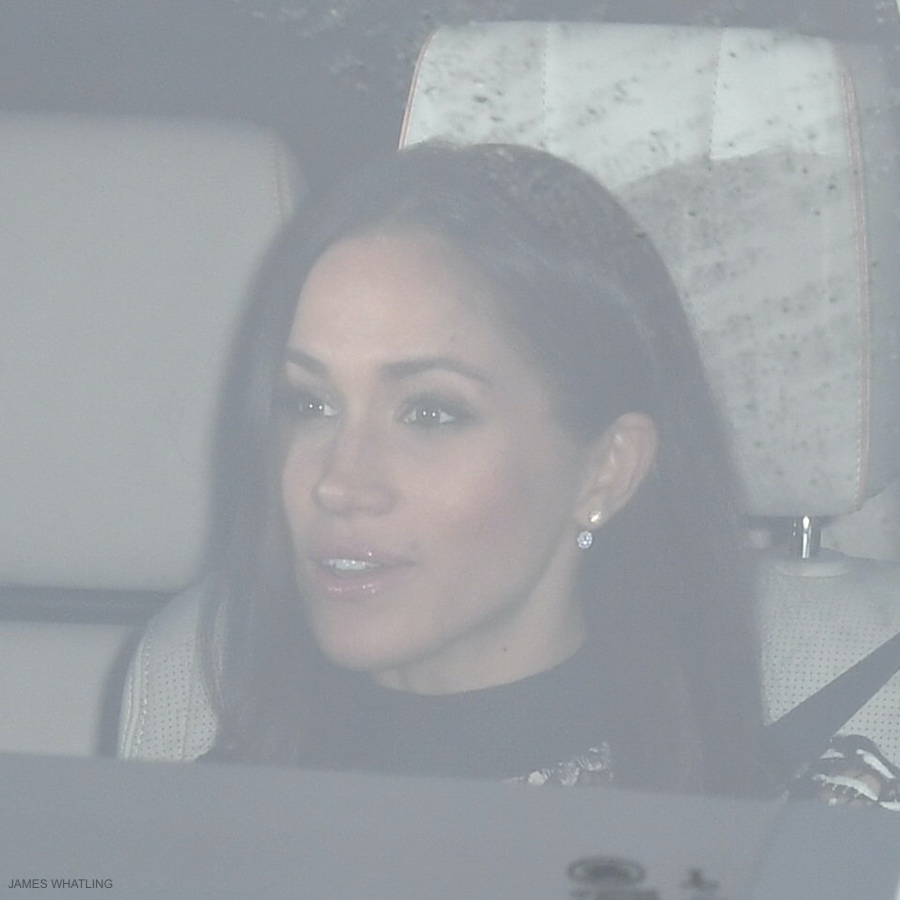 About the Luncheon, via the Express:
The Queen throws the traditional festive knees-up at Buckingham Palace every year to ensure she sees relatives who are not invited to Sandringham on December 25.

This year's event … will be attended by at least 50 Royals including the Duke and Duchess of Cambridge with Prince George and Princess Charlotte, as well as relatives lower down the pecking order such as Prince and Princess Michael of Kent.
Meghan's outfit:
Meghan is wearing the Nightshade dress from Self-Portrait (with thanks to Heaven from Twitter for the ID).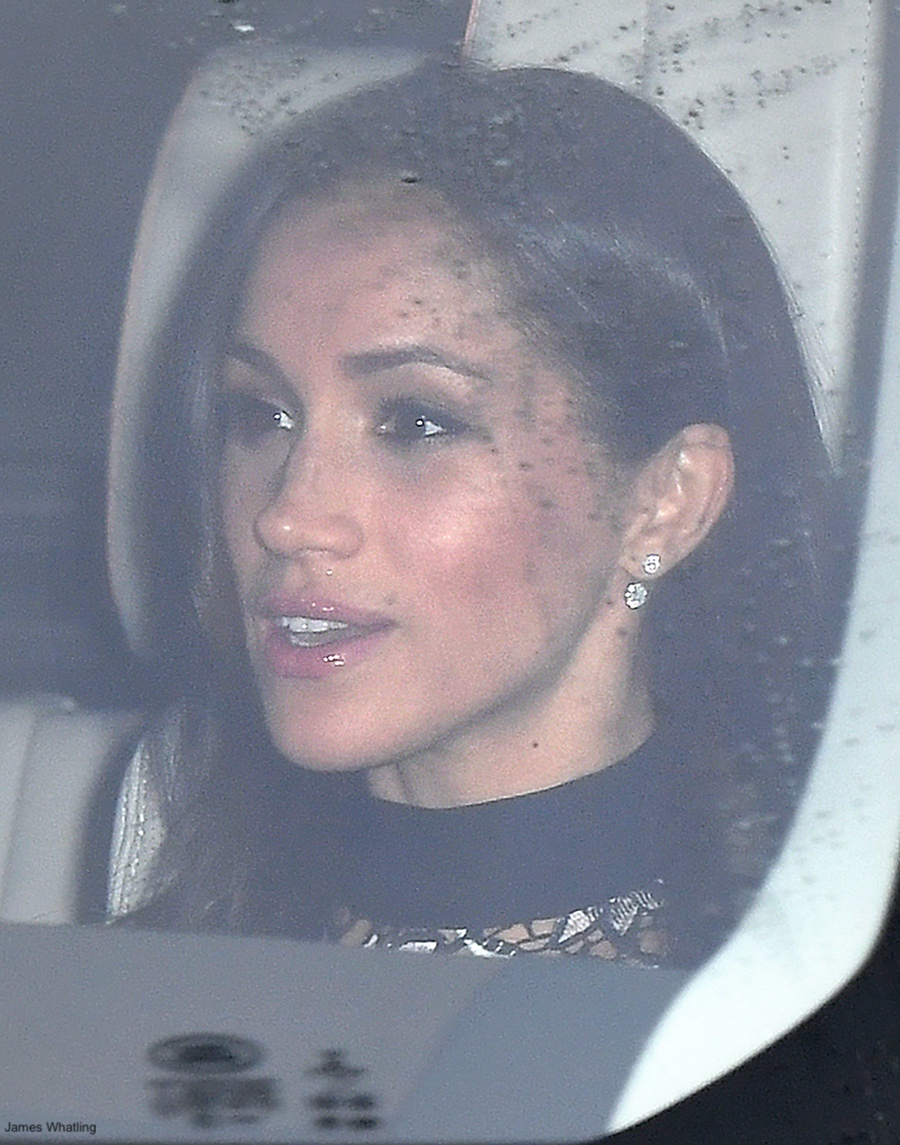 The black dress features a fitted bodice, decorative floral lace top, and a full A-line skirt.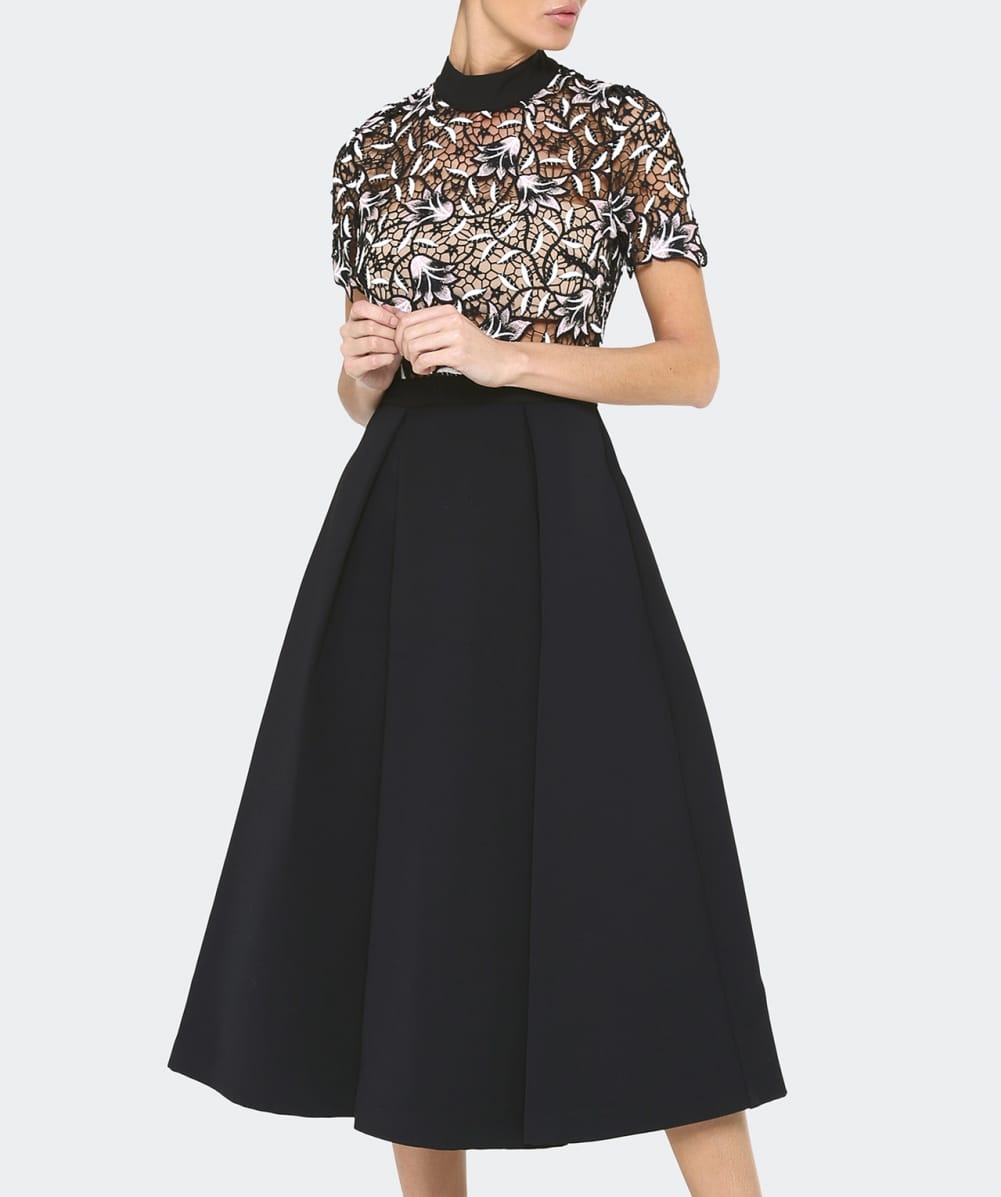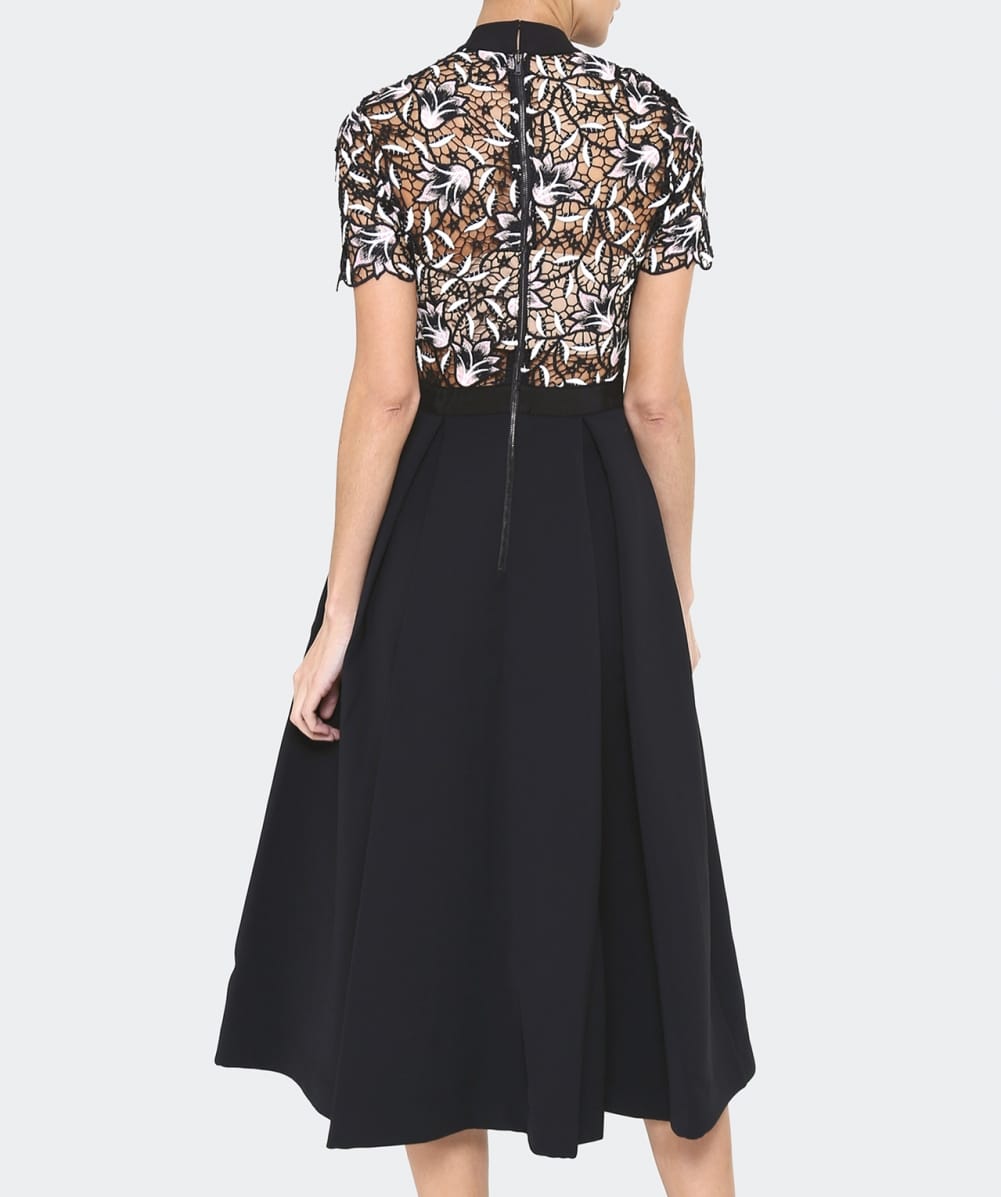 A closer look at the fabric on Meghan's dress:
JulesB.co.uk stocked the dress for £299.99 ($399 USD).  They described it as a "party piece to remember".
Meghan added a little festive sparkle to her outfit with a pair of Birks Snowflake earrings.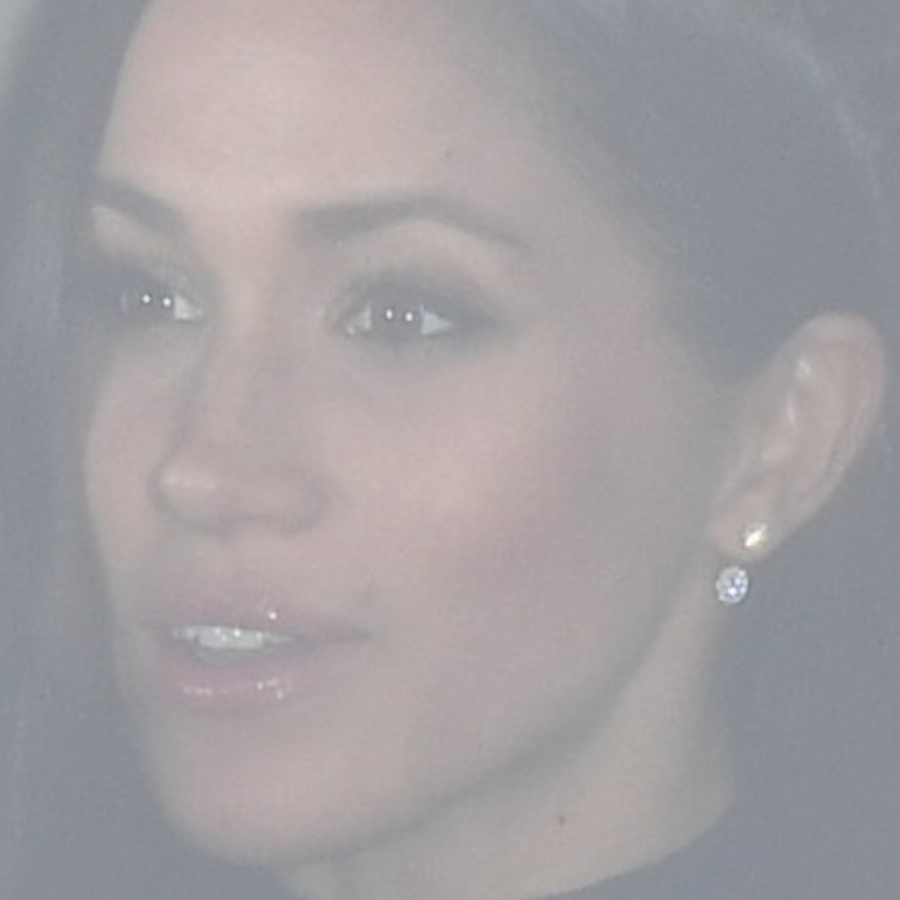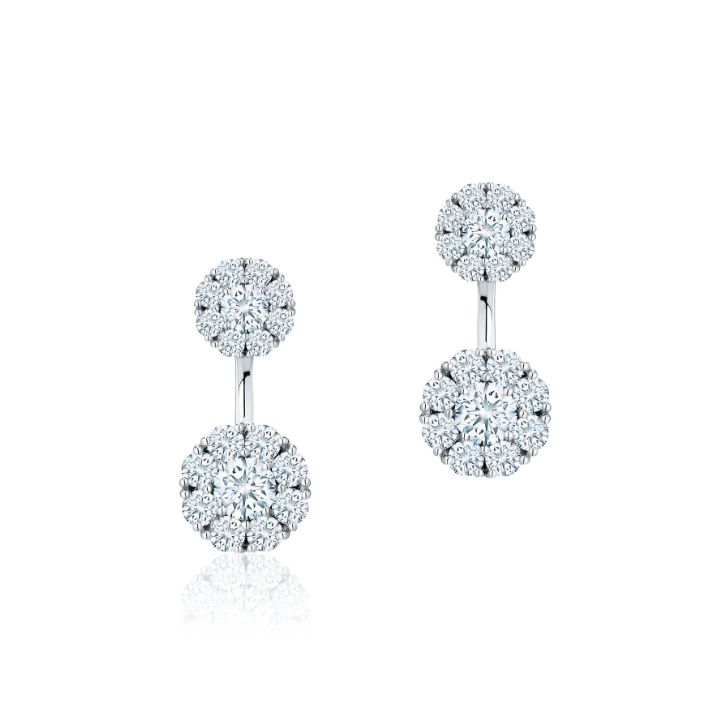 Here's how they're described at Goldsmiths where they retail for £5,250 ($7,015 USD).
Behold winter's charm with a pair of 18-carat white gold and diamond round jacket earrings with a total carat weight of 1.39ct.