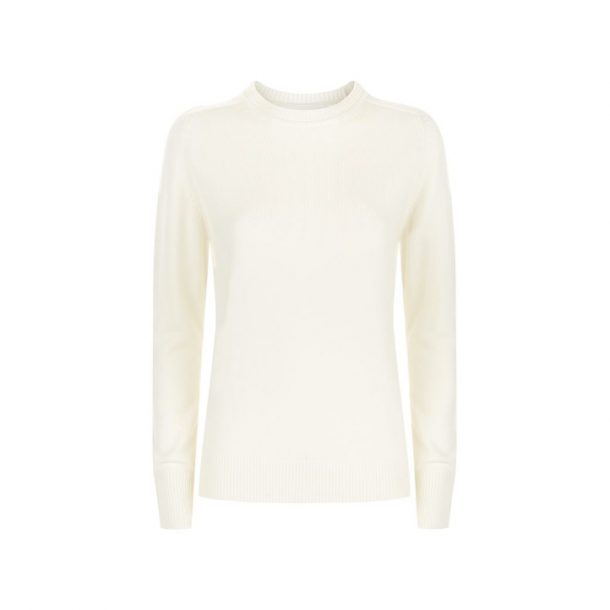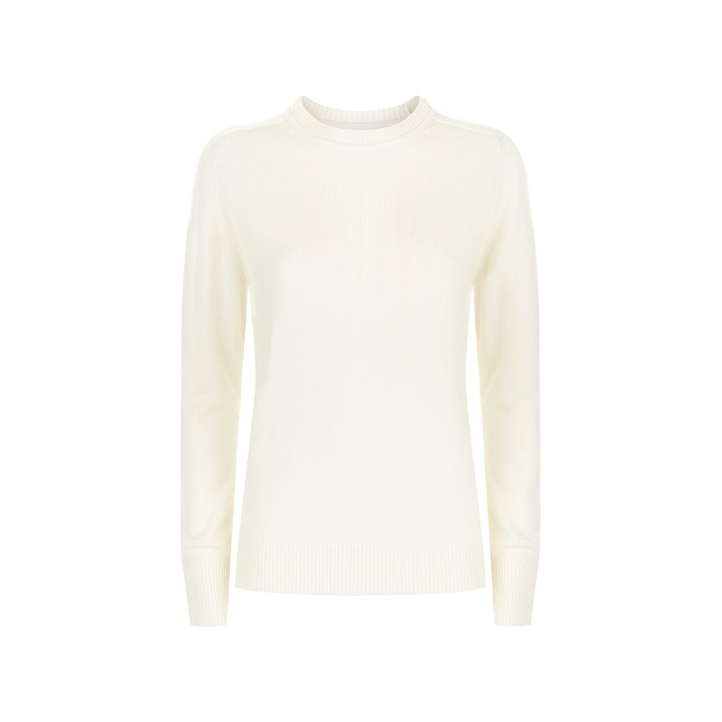 Back in December 2017, Prince Harry and Meghan Markle released their engagement photographs to the world's media. In one of the snaps, Meghan wore a cream cashmere sweater by British designer Victoria Beckham.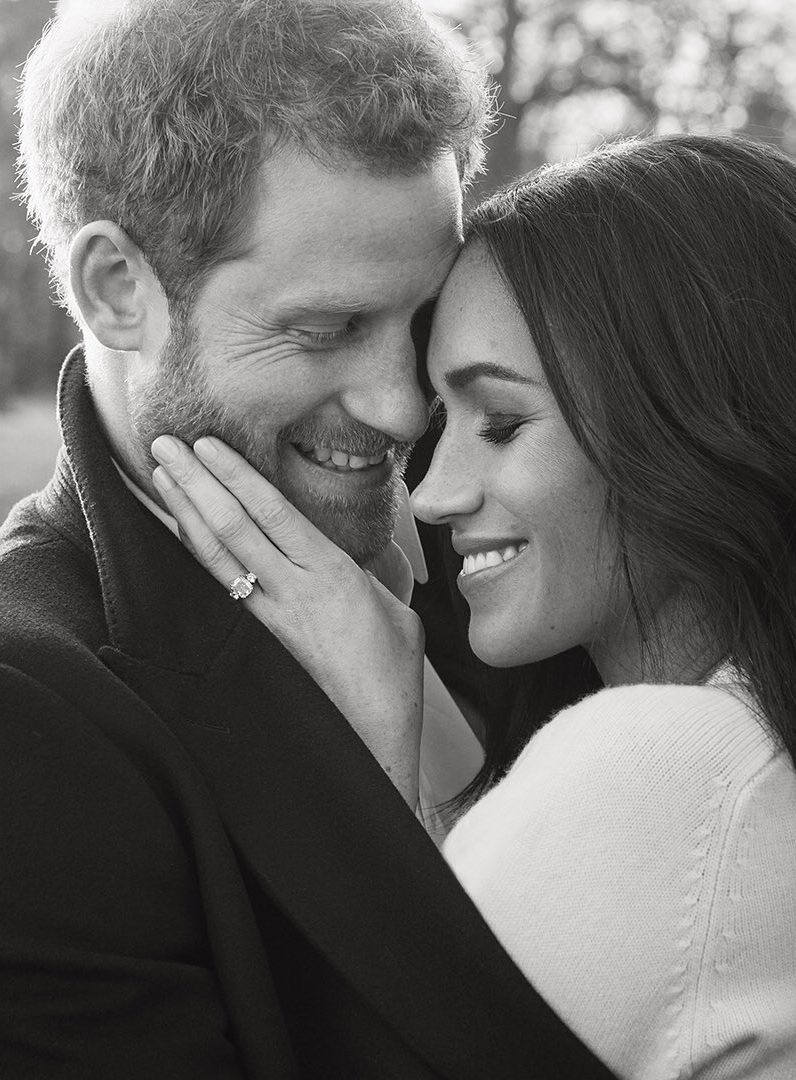 The former actress wore the sweater again several months later, during a surprise visit to Belfast in March 2018.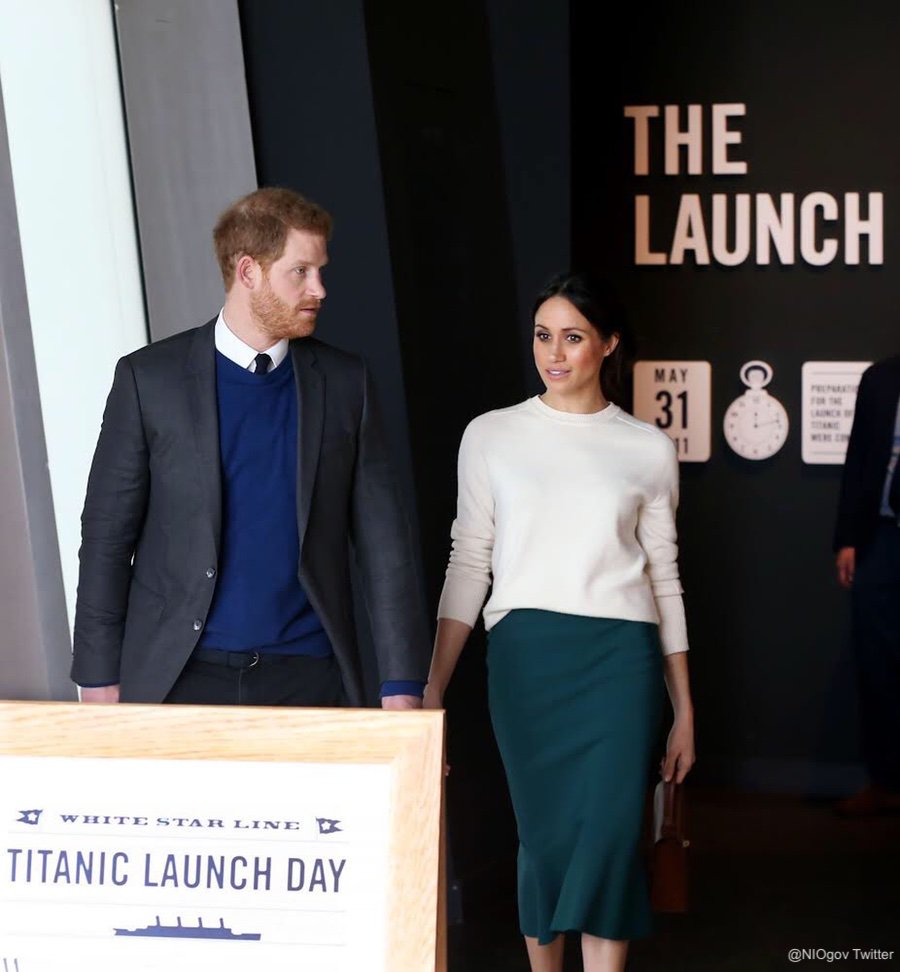 About the sweater:
Described by Harrods as a "luxurious staple for your knitwear collection", the Victoria Beckham crewneck sweater is made from soft cashmere. it features chunky ribbed cuffs and a ribbed waistband. The official colour name is 'ivory'.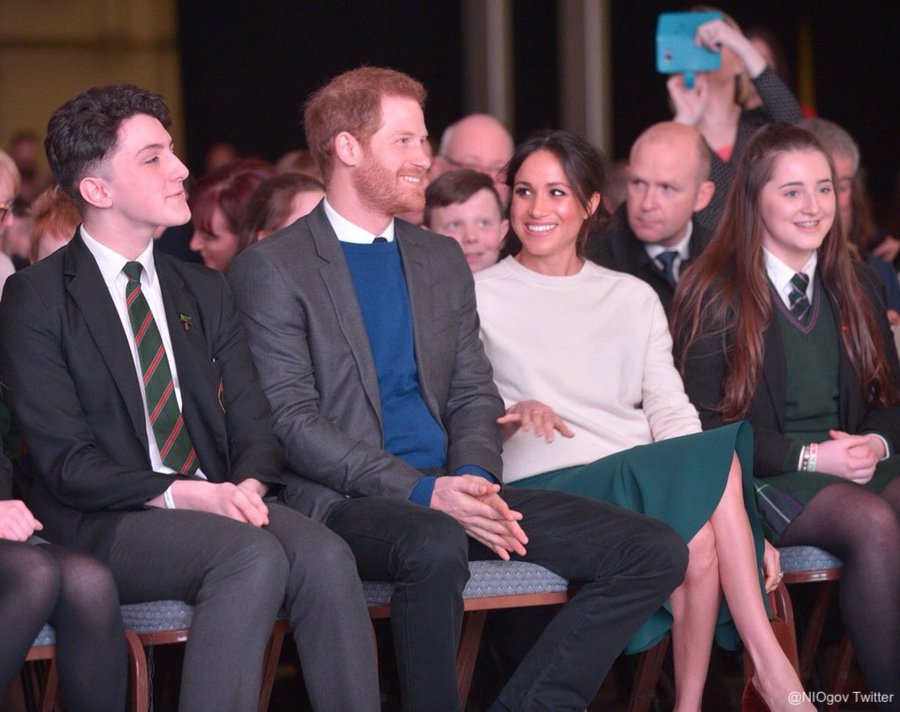 Where to buy Meghan's Victoria Beckham sweater:
Harrods sell the VB sweater for £699 GBP / $978.30 USD.  Click here to visit Harrods.com.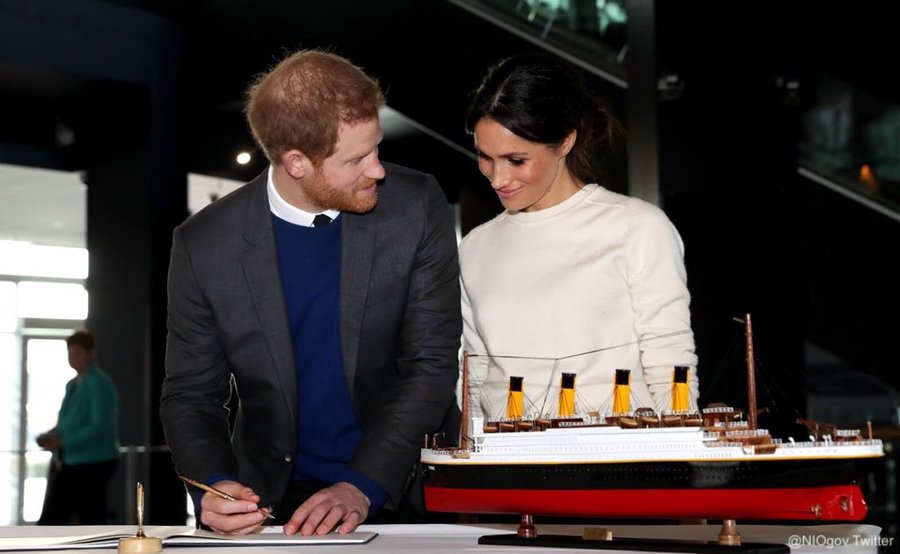 Meghan Markle and Victoria Beckham:
According to the Sun newspaper, Meghan and Victoria have struck up a friendship since the soon-to-be Royal moved to the UK. According to the media, Victoria recommended a list of salons in London for Meghan to try following her move from Los Angeles.  In particular, Victoria recommended facialist Sarah Chapman and managed to help Meghan skip the six-month waitlist.  Of course, photographers captured Meghan leaving Chapman's clinic just days before the engagement announcement and photocall in 2017.
A royal insider told the Sun newspaper that "Meghan has been really pleased with Victoria's beauty recommendations and has her to thank for meeting new friends in London."
Via a friend of the Beckhams:
[Meghan and Victoria] get along well and have been in touch recently. Meghan really likes Victoria's style and was keen to pick her brains about pulling together a working wardrobe. She loves Victoria's elegant but smart dresses, so expect her to wear one very soon. Victoria's quite proud of the fact that she and Meghan have become chummy and seems to want people to know they are friends. Of course, if Meghan wears one of her outfits it will be great for business [source].
I think it's likely we'll see Meghan wear more Victoria Beckham clothing in the coming years.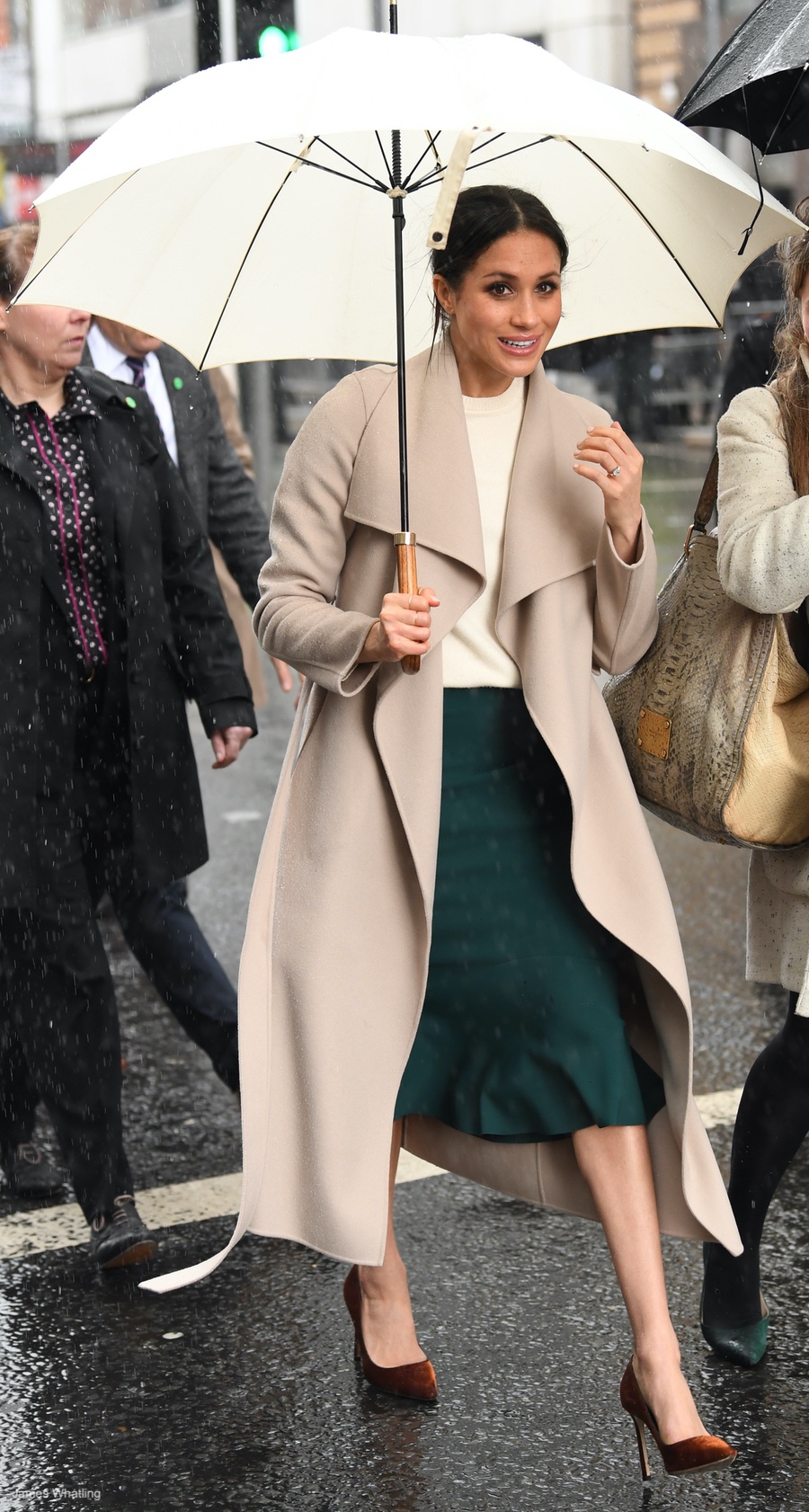 About Victoria Beckham:
Victoria Beckham is a British fashion designer who rose to fame in the 1990s with the Spice Girls, a pop group that sold over 85 million records worldwide. The band is considered one of the highest-profile acts of the 1990s.
Today, Victoria Beckham is known as a style icon.  She launched her own label in 2008, which now has a large celebrity following.